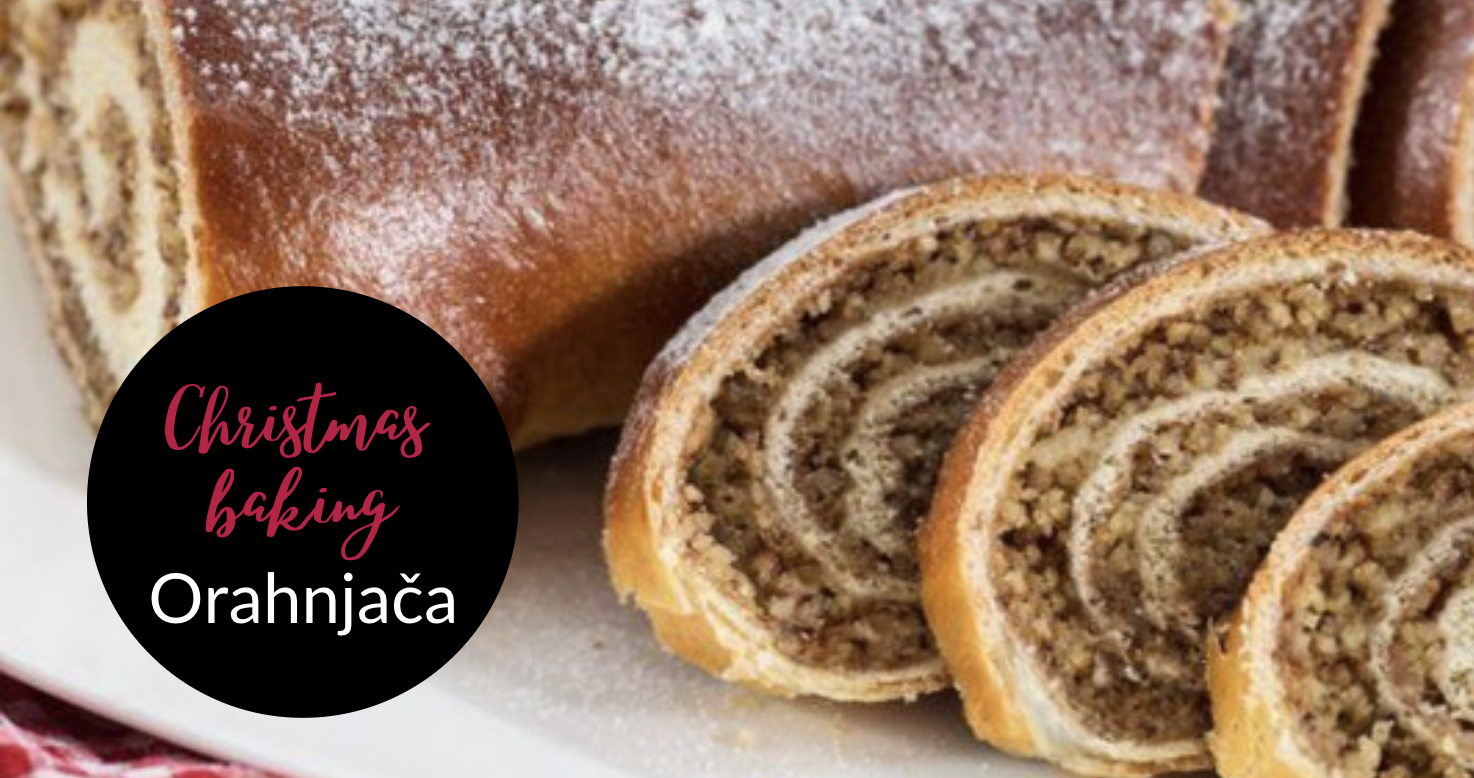 The Traditional Croatian Xmas Cake - Orahnjača
Orahnjača (Walnut Roll) is really a classic sweet cake made often in Croatia for different festivities but is definitely a must for Christmas. It comes in some variations depending on the geographical region and also from the same dough some other versions with different fillings are made - instead of ground walnuts you can put cheese, poppy seeds or even Nutella or jam.
I am happy to share with you my family recipe with ground walnuts and a secret wine twist. It seems like a lot of ingredients but it's mainly ingredients found in everyone's pantry. It is moderately difficult to prepare and is an ideal cake to prepare while cooking your Xmas menu because the most time is spent waiting for the dough to rise. I hope this will make you want to enjoy some Croatian flavours on your festive table this holiday season. 
Dobar tek!
Preparation time 1.30 hours including time for dough raising
Baking time 50 minutes
Ingredients for 2 rolls
For the starter (yeast):
10g white cast sugar

20g preferably fresh yeast ( or alternatively 7g dry yeast)

50 ml milk
For the dough:
350 g all purpose wheat flour

50 g melted butter

30 g sugar

2 egg yolks & one whole 1 egg

250 ml of milk

grated lemon peel

pinch of salt
For the filling:
400 g  ground walnuts

150 g sugar

100 g raisins

splash of Prošek

200 ml milk

2 tablespoons of flower honey

grated lemon peel

1 teaspoon of cinnamon ( adjust to taste)
For coating:
For decoration:
Preparation
Open the bottle of Prošek and pour yourself a glass. Enjoy! In a small cup add raisins and pour over a small amount for them to soak.

Warm up the milk (do not let it boil). In a bowl crumble the fresh yeast or alternatively add the dry yeast and add sugar, the warm milk and mix well with a whisk. Leave to rise for around 15 minutes in a warm place.

To prepare the dough, in a bowl combine flour, salt, egg yolks and the whole egg diluted with milk, melted butter, grated lemon peel, and the yeast mixture. Whisk together by hand or using an electric mixer until bubbles appear.

Shape the dough into a ball and coat the bowl with flour before you put back the bowl, cover with a tea towel and leave to rise for around 40 minutes

.

In the meantime prepare the filling. Pour boiled water over the ground walnuts, wash the raisins and soak them in rum. Mix the walnuts and raisins, sugar, cinnamon and grated lemon peel and mix well to combine.

 In the meantime prepare the filling. In a pan put the sugar, the rest of the milk, lemon skin, raisins (which have been soaked in Prošek) and leave to boil. Then add the ground walnuts, cinnamon and cook on a low heat until you get a thick porridge-like consistency with the mixture.

Preheat the oven to

180°C.

Now cut the dough into two even pieces and on a lightly floured board roll out each one about 1 centimetre thick to fit in a baking tin. Evenly spread the walnut mixture on both of the rolled out dough, leaving the top 1cm free on each. Now roll up gently.

Place baking paper on a baking tray, transfer the rolls to the baking tray, cover it again with a clean kitchen towel and leave it to rise a bit more (15-30 min). Make sure there is a bit of a distance between two rolls as they will rise.

 Bake at 180 °C for approximately 55 minutes until it catches a beautiful golden colour.

5 minutes before you remove the rolls from the oven,  coat them with beaten egg, then bake for another 5 minutes.Then take them out of the oven and let them cool slightly. 

Sprinkle some powdered sugar and cut them up in 1,5-2 cm pieces.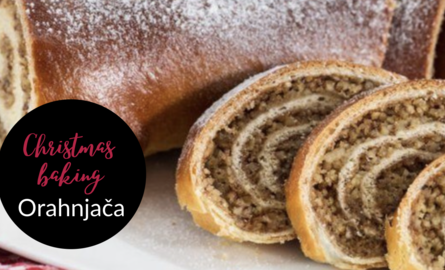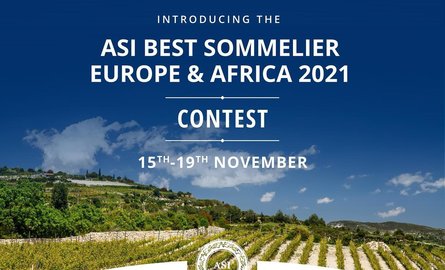 2 min read
Siniša Lasan competing this week at the ASI Best Sommelier Europe & Africa 2021
From the 15th to 19th of November 2021 in Limassol, Cyprus, 36 sommeliers are competing for the title of the ASI Best Sommelier of Europe and Africa 2021. Among these sommeliers, there's also one we are specifically proud off - 1 of the 3 ASI sommeliers of Croatia, Siniša Lasan, our host of online wine tastings during the lockdowns.