How to tell if the wine is of a good quality?
Describing the wines in detail, mentioning a long list of fruits and aromas you might think you smell, while the wine just tastes to you like grapes and alcohol? Here's how to skip going through this whole process and yet be able to tell if the wine is actually of a good quality. Even when it might not be your style.
During my wine education they taught me how to describe the wine in detail. How the wine looks in the glass, how it smells and how it tastes. Even a step further, talking about the readiness of the wine. Is the wine ready to be drunk now, is it maybe too young and it should just age for a few more years before it reaches it's best potential or is it already past its best and it's kinda flat.
Once you start talking about the wine, there's definitely a lot that could be said. From viticulture - how the grapes are grown and what's all happening in the vineyard, to vinification - which primarily impacts the style and the quality of the end product to the whole descriptive vocabulary of how the wine tastes at each different stage of its life.
Simple, short and straightforward module to evaluate your wine
Yet not everyone is (always) interested to go through the whole analysis of the wine. To be honest, even I often don't feel like it either, as I just want to enjoy the good conversation and of course a good wine. But there is one simple thing I always do and if you are interested in drinking a GOOD QUALITY wine too, you might want to give it a try.
It's a very simple, short and straightforward module to evaluate your wine. Remember the four letters BICA and make your own evaluation of the wine you are drinking. The acronym BICA stands for: BALANCE, INTENSITY, COMPLEXITY and AFTERTASTE. Don't get scared, it's not as difficult as it seems. Here's what each of these terms mean and how you can rate them.
BALANCE
There are 4 fundamental elements that define a wine - Acidity, Tannins, Alcohol and Sweetness. They each need to be in balanced proportion to the others and well integrated for the wine to be considered good. In practice, when you take a sip of wine, if the wine is overly sweet, or too acidic you'd say the wine is not in balance. If non of these four elements, acidity, tannins, alcohol or sweetness don't stick out and they all seem to combine well, it's safe to say the wine is balanced.
INTENSITY
When we talk about the intensity, we talk about the concentration of the flavours in wine. A well concentrated wine smells nice as soon as you put your wine glass closer to your nose and it's also full of taste once you take a sip. Richer the taste and smell, higher the intensity of the wine.
COMPLEXITY
Similarly to intensity, the complexity is also based on the taste of the wine, on its flavours. Complex wines reveal more than just one flavour. If you keep the wine in your mouth for just a bit longer than usual, you'll come to discover if there's more than just one straightforward flavour in that wine. For example, flavours that come from barrel ageing or a vinification method might give the wine this extra interesting note that makes the wine appear complex.
AFTERTASTE
A wine with long, juicy, lingering taste is considered a well made wine. The one that quickly disappears in your mouth and you quickly need another sip to be reminded even that you're drinking wine is often a weaker, less interesting wine. How do you know if the aftertaste is long enough? Count the seconds after your swallow and if the taste is there even after 8+ seconds, you can rate the wine as good quality.
Drawing conclusions
Did the wine score well in each of these four categories? Then you can be confident you're drinking a an amazing wine. Is something missing or sticking out too much? Well in that case, the wine can still be good, but with point of improvement. If two or more categories are scoring low, you may want to think if this is the wine you wish to drink.
This quick and easy evaluator of wine is particularly useful in a restaurant when the waiter gives you a sip to try before ordering a full glass or even a bottle of wine. Apart from checking that the wine isn't corked or has some other faults that makes it undrinkable and that you actually enjoy it's taste, this is a great tool to see if the wine you are about to order is actually worth drinking ;)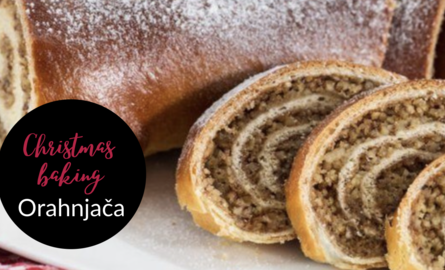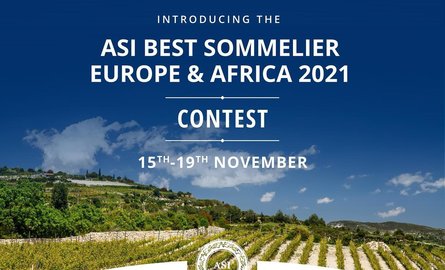 2 min read
Siniša Lasan competing this week at the ASI Best Sommelier Europe & Africa 2021
From the 15th to 19th of November 2021 in Limassol, Cyprus, 36 sommeliers are competing for the title of the ASI Best Sommelier of Europe and Africa 2021. Among these sommeliers, there's also one we are specifically proud off - 1 of the 3 ASI sommeliers of Croatia, Siniša Lasan, our host of online wine tastings during the lockdowns.