Events
Online tasting via Zoom are back! For more information and reservations check the available sessions here: Online Wine Tastings 
Programme: 
Feburary 4th
Bye Dry January, it's time to taste some wine again!
He's a perfectionist, he's a purist and he knows his craft. In this session, Testament's enologist Juraj Sladic will introduce you to three of his wines available also on the Dutch market. 
He'll tell us the story behind each of his wines and we'll have the chance to taste them together. 
On the tasting panel we'll have the Testament Pošip 2019, Testament Babić 2017 and the big surprise - the new vintage of our bestseller The Dalmatian dog Babić 2018! And while you maybe have already tried some of these wines before, while we can't travel to visit the winery, we can enjoy a glass of great wine together with its maker online.  So, join us for an interesting, relaxed conversation with Juraj on Thursday, February 4th.
Where and where?
Zoom call. February 4th at 20h. 
Link will be shared via email on the day of the tasting. 
Feburary 2nd
Learn everything you should know about extra virgin olive oil. In this session, with Lena Puhar O'Grady you'd learn how to tell good from bad extra virgin olive oil, how to taste it and how to use it for the maximum benefit. We are repeating this session due to the popular demand. 
January 28th
Meet the owners of Cidrani startup and learn more about functional superfoods they make and why you should be using them! Organic wild fermented apple cider vinegars with highest volume of polyphenols in Europe (booming 8000 mg / L) , first in the world instant Kombucha to go, and low carb snacks. Interesting? Join us this Thursday! 
December 3rd
Join us for an interesting wine tasting session with Matthew from the Exotic Wine Travel. Taste few of Matthew's favourite Croatian wines and hear his take on Croatia and Croatian winemaking. 

December 10th
Something completely different -  Specialist guided Extra Virgin Olive oil tasting. Try 3 different extra virgin olive oils and learn how to recognise great from just any extra virgin olive oil. 
December 17th
Guided blind tasting. Can you guess which Croatian wine this is? Join us on this fun adventure.  
Looking to organise a private tasting event with your colleagues or a group of friends? Contact me for options and non-binding offer. 
PAST EVENTS:
Weekly online wine tastings with sommelier Siniša Lasan & the winemakers
Big Spring Wine Tasting, Amsterdam
Wine Professional 2020, Amsterdam
BarFly - Fly Wine Tasting, Amsterdam
Georgian, Croatian & Hungarian wine tasting, Purmerend
Coral Wine tasting - Wijnhuis Amsterdam, Amsterdam
Winemaker's dinner Coral Wine - Inat kantine, Amsterdam
Fly wine Fridays Coral Wine tasting - BarFly, Amsterdam
Big Wine tasting - INAT kantine, Amsterdam
Gastronomie 2019 - Rai, Amsterdam
Nederlandse Wijnfeesten - Groesbeek
Folie Culinair 2019 - Maastricht
Embassy Festival - The Hague
Chateau voor Buren - Buren
Wine on Canals - Amsterdam
Bij ons in de JP - J.P. Heijestraat, Amsterdam
Wijnproeverij Kroatië - De Wijngenoten, Ridderkerk
Spring Wine Tasting @INAT Amsterdam
Wine&Dine @INAT Amsterdam
4,7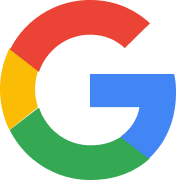 Wij scoren een 4,7 op Trustpilot
Thetasteofcroatia.com
Andreasplein 64
1058 GD Amsterdam
The Netherlands View on Google Maps
NL002479418B64
71082700