UPCOMING EVENTS:
Nederlandse Wijnfeesten
Saturday 28th & Sunday 29th September 2019, Groesbeek, 13-19h
Nederlandse Wijnfeesten is the annual wine festival in Groesbeek. During the 2-day international wine market visitors can enjoy over 300 different wines, wine workshops, visit to the Dutch vineyards, enjoy tasty snacks, live music and other types of entertainment. Tickets are available at the entrance to the event for €12 and are valid for both days. You'll get a wrist band and a wine glas which gives you the right to try wines for just €1.  The wine market is open on Saturday and Sunday from 1pm-7pm. Vineyards opening time during these days are from 1pm- 5pm.
Entrance: €12 (available at the entrance to the market)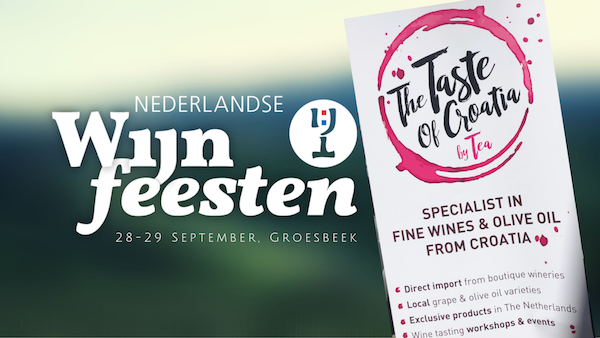 Folie Culinair
Monday 7th-9th October 2019, Maastricht, 11-18h
Three days of culinary madness with inspiring cooking and product presentations for and by (inter)national star chefs. A visit to Folie Culinaire offers a complete overview of new, special ingredients, exclusive wines and champagnes. The latest trends in the field of Food, Non Food, Education & Innovation in the higher, exclusive segments. Find the wines of ThetasteofCroatia.com together with those of The Orange Wine Club on stand FC.23.
Private wine tasting workshop 

5-25 people v.a. €15 pp.
Looking to do something fun with a pinch of education to do with your team or group of friends? The wine tasting workshop might just be the right program for it. On location of your choice, you can choose between different programs or request a custom one. 
choose the program: 

small: wine tasting workshop with 4 wines (from €15 p.p.) plus snacks and location (€25 p.p)
medium: wine tasting workshop with 4 wines & buffet dinner (from 45 p.p.)
wine & dine: wine tasting workshop with 4 or 5 wines and 3 or 4 course menu (from €65 pp.)
Still prefer something slightly different? Get in touch to discuss the options.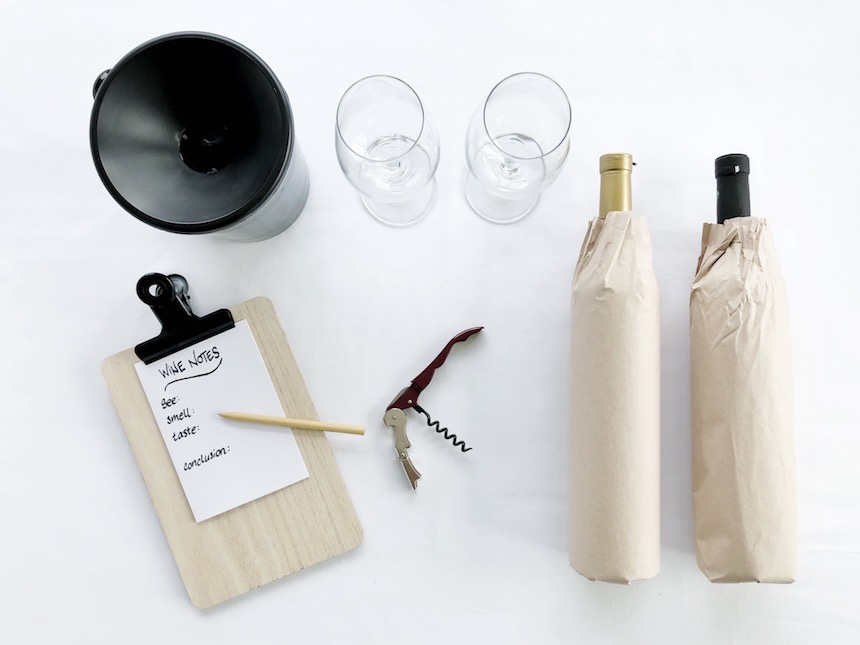 PAST EVENTS:
Embassy Festival (@Republic of Croatia)
Saturday, 7th September 2019, The Hague, 12-20h
Chateau voor Buren

Sunday, 25th August, Buren, 13-18h
Wine on Canals



Sunday, 7th July, Amsterdam
Bij ons in de JP

Saturday, 29th June, J.P. Heijestraat, Amsterdam
Wijnproeverij Kroatië (Fully booked)

Thursday, 13th June, De Wijngenoten, Ridderkerk
Spring Wine Tasting @INAT

Saturday, March 30th @INAT kantine, Amsterdam
Wine&Dine @INAT 

Saturday, March 9th 2019, INAT kantine, Amsterdam