Wine tasting: Wines from the Croatian Coast
19th August 2020, Fabus, De Clercqstraat, Amsterdam, from 6pm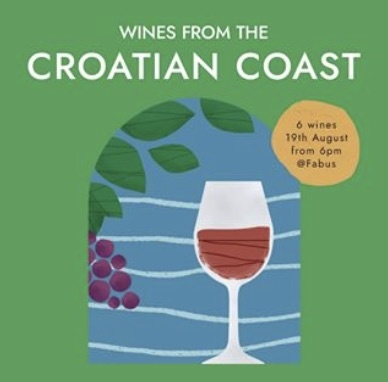 There's a new hotspot in Amsterdam called Fabus!
Fabulous wine bar serving Eastern European natural wines and delicious fusion food. Here you won't get just another glou glou whatever wine, but the real thing! Oh, and super friendly service by Nada and her team! This is definitely place you should check out! If not before, check them out on August 19th from 6pm when they're hosting wine tasting event with 6 wines and some tasty bites! They'll take you on a journey along Croatian coast and let you taste some great natural wines from small producers.
Price €29,50 pp, reservation needed
Get more information on their Instagram page here and reserve your spot on time! Cheers!
Online Tasting Sessions with Siniša Lasan & the winemakers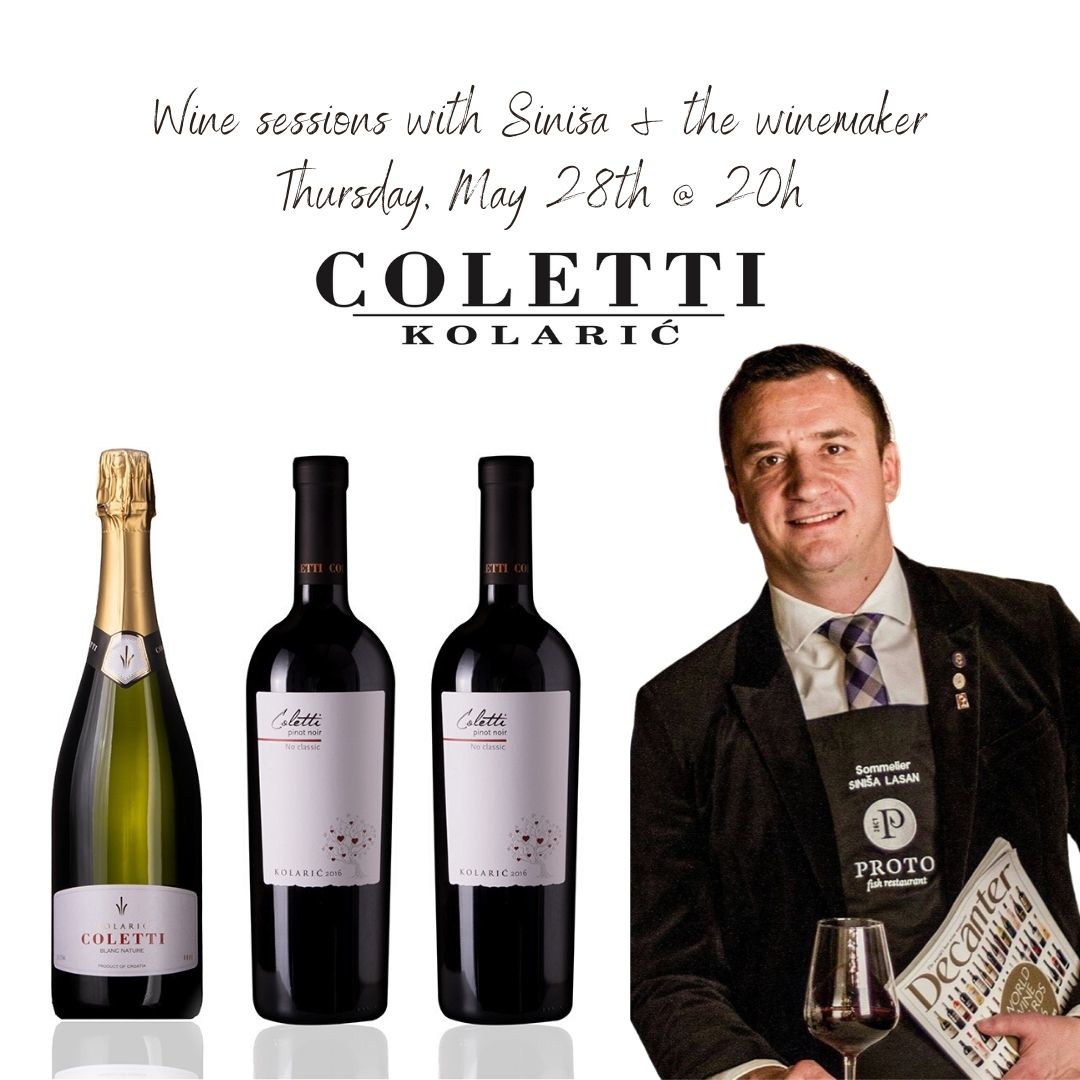 Show must go on...! After 5 successful online tasting workshops during Corona self-isolation, we're not ready to stop. Therefore, on Thursday, May 28th, join us in tasting of 3 newcomers to the Dutch market. Together with the best Croatian sommelier Siniša Lasan and the winemaker Franjo Kolarić from Coletti wines taste how we do Pinot Grigio, Pinot Noir and Brut nature sparkling wines in Croatia! Curious? Read more about it here and join us!
PAST EVENTS:
Big Spring Wine Tasting, Amsterdam
Wine Professional 2020, Amsterdam
BarFly - Fly Wine Tasting, Amsterdam
Georgian, Croatian & Hungarian wine tasting, Purmerend
Coral Wine tasting - Wijnhuis Amsterdam, Amsterdam
Winemaker's dinner Coral Wine - Inat kantine, Amsterdam
Fly wine Fridays Coral Wine tasting - BarFly, Amsterdam
Big Wine tasting - INAT kantine, Amsterdam
Gastronomie 2019 - Rai, Amsterdam
Nederlandse Wijnfeesten - Groesbeek
Folie Culinair 2019 - Maastricht
Embassy Festival - The Hague
Chateau voor Buren - Buren
Wine on Canals - Amsterdam
Bij ons in de JP - J.P. Heijestraat, Amsterdam
Wijnproeverij Kroatië - De Wijngenoten, Ridderkerk
Spring Wine Tasting @INAT Amsterdam
Wine&Dine @INAT Amsterdam