Privacy Policy & Cookies
Cookies
What are cookies?
Cookies are small data files which often include a unique identifier that is sent to and stored on your device when you visit certain web pages. They are created by your browser at our request and stored in an approved place on your device.
Why cookies?
Cookies are useful because they allow a website to recognize a user's device and make the website experience better. 
Most websites use cookies, and so do we. To order products on our website, save your order in the shopping bag or save your account information you need to have cookies enabled. Please note that if you disable cookies our website will not work. 
No personal information
Cookies do not register your personal information, or information that would link back to you as an individual. Also, cookies can not damage your computer.
We use the following cookies:
Functional: these cookies help make a website usable by enabling basic functions like page navigation and access to secure areas of the website. The website cannot function properly without these cookies.
Analysis: These are Google Analytics cookies. With these cookies, we are able to understand how our visitors interact with websites by collecting and reporting information anonymously.
Advertising: With such cookies, we are able to measure the effect of our advertising efforts.
Cookie removal
It is possible to manage or remove cookies from your browser. More information about how to turn cookies on/off or how to remove the cookies, you can find with the Help-function of your browser.  
Privacy Policy
Your privacy is important to us. You've placed your trust in us by using our services and we value that trust. That means we're committed to protecting and safeguarding any personal data you give us. This document describes how we use and process your personal data, hopefully, provided in a readable and transparent manner. It also tells you how to contact us in case you have questions about your personal data.
This privacy policy applies to any kind of information we collect from you through any form of interaction, be it by using our website, through social media, marketing efforts, by email, phone or in writing. We might amend the Privacy Policy from time to time therefore, we encourage you to visit this page regularly and you'll know exactly where you stand. If you disagree with this Privacy Policy, you should discontinue using our services immediately. 
In order to make a purchase on our website, we ask you for some personal information like your name, contact details, address and your payment information. We also collect some information from your computer. This can include the IP address, the browser you use, and your language settings. There are also situations in which we receive information about you from others or automatically collect other information. We also use your personal data to contact you and to inform you of our latest deals and special offers – this in the case for example if you've signed up for our newsletter.
We will not share your information with third parties, except the ones integrated into the ThetasteofCroatia.com website that are necessary for the functioning of the website. These parties, however, are required to safeguard the data and are not authorized to use it for any other purpose than completing their contractual requirements to ThetasteofCroatia.com. Our website is built on the Lightspeedhq platform through which we have further connected a few different 3rd party app services. These are checked, approved and managed by Lightspeedhq and are used to provide services that Lightspeedhq doesn't support directly. One such service is the payment provider Mollie or Instagram feed service app.  
We work closely with two different payment providers to ensure reliable, fast & convenient payment process regardless of how you make your purchase with us. For any online purchases through our webshop, we use Mollie payments. Another one is a POS payment service provider iZettle. Both being trusted, well-established payment processing company on the Dutch market.
For analytics that helps us run and improve our business, we have chosen to use Google Analytics. We have also taken measures to anonymize or even not to collect any unnecessary personal information. For our newsletter and marketing activities, we have chosen to use Sendgrid and for the surveys, we use SurveyMonkey's services. Both reliable and well-known mass communication providers. 
There are also other parties which can receive some of your data, such as financial institutions, advertisers or in some cases authorities. We run regular checks on what cookies are in use by the service providers we use on our site in order to ensure the safety and compliance of our users. 
The use of social media services may be integrated with our services in various ways, which will involve us collecting some of your personal data or the social media provider receiving some of your information. In accordance with European data protection laws, we observe reasonable procedures to prevent unauthorized access to, and the misuse of, personal data.
You always have the right to review or withdraw the personal information we keep about you. You can request an overview of your personal data by emailing us to the email address stated below. Please use the following subject in such email: 'Request personal information'. You can also contact us if you believe that the personal information we have for you is incorrect; if you believe that we are no longer entitled to use your personal data, or if you have any other questions about how your personal information is used or about this Privacy Policy. Please email or write to us using the contact details below. We will handle your request in accordance with the applicable Dutch data protection law. You can delete your user account at any time by signing into your account on the ThetasteofCroatia.com website and choosing to remove your account.
ThetasteofCroatia.com, registered in the Dutch Chamber of Commerce under the registration number 71082700, located in Amsterdam, The Netherlands, acts as the controller of the processing of personal data on its website. We store your information through LightspeedHQ which can store information across different servers in different locations, however, strictly following the EU Privacy policy regulations. 
Lastly, we would like to stress once again that your privacy is important to us and we will ensure we safeguard it in our best ability. However, should you not agree with us using your data with any of the services mentioned in this documents, we kindly ask you to refrain from using our website and /or services with the immediate effect. 
If you have any suggestions, comments or questions about this privacy notice, please contact us on the details below and we'll get right back to you.
Our correspondence address:
ThetasteofCroatia.com
Phone:+31 6 52463599 
Email: [email protected]
4,9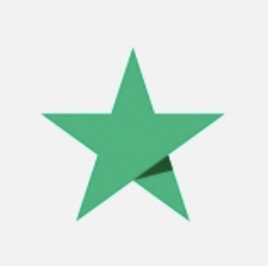 We score 4,9 on
Trustpilot
TheTasteofCroatia
Amsterdam
The Netherlands
BTW: NL004357964B56
KVK: 86953486