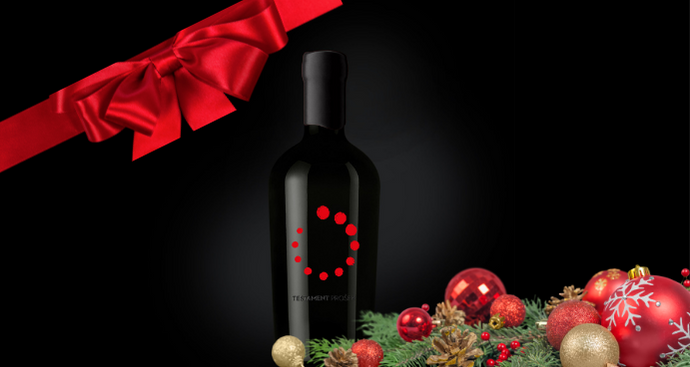 So what is this secret wine weapon about
Prošek is a traditional dessert sweet wine that originates from Dalmatia. The Prošek from Testament winery is, despite being a sweet wine, a very balanced dessert wine that does not leave that very heavy, over-sweet sticky aftertaste for which sweet wines are unpopular. This wine has a unique aroma complexity by demonstrating tastes of dark chocolate, dry figs, sour cherry, tea & coffee with a bit of herbal spice. That is why we recommended it for pairings with various savoury and sweet dishes, in particular for some that might make it on your holiday menu.
Prošek pairs very well with some complex stews (in Croatia with Pašticada), it loves Foie Gras, and goes well with liver pâtés but also being an amazing companion for a cheese plate (in particular blue cheese or a sweet gorgonzola).
But this wine is most famous for its incredible marriage with chocolate due to its slight bitterness. So it pairs well with all the dessert like sweet cakes, chocolate based desserts, dry cookies and homemade pancakes.
It is one versatile companion: one wine and so many options for making your Christmas menu unique with this rare Croatian wine.
Some facts about this special wine for all those of you that enjoy the trivia. ;)
Production method of Prošek
It is made using dried grapes with the so-called passito method.It is made of very ripe grapes that dry in the air for a couple of months. The drying process removes the water content of the grapes while concentrating sugar and flavor content. The grapes are then crushed and fermentation begins.
To produce one bottle of this great Croatian wine, 7-8 kg of grapes are needed. This is 7x more than a regular wine thus the higher bottle price. 
What makes Prošek from Testament Winery so special?
The Testament Prošek comes from organic viticulture. Testament winery is one of the only two wineries that make Prošek made of the local Babić grape and is the only one making it from from Babić grapes only. Just by knowing that Babić grapes are grown only in that part of the world, makes it already pretty unique. 
The winery uses only their old vines for Prošek production by leaving 1 bunch per vine after their regular harvest mid september. The grape bunches dry additional 2 months on the vines making this the oldest drying method for Prošek. The dried grapes are then hand picked and processed in the vinery. The wine is then 10 days fermented until it reaches 14% abv and 100 g of sugar per liter. Finally, the wine ages in the 500l French and American oak barrels for 24 months before being bottled and released to market.
The quality of this wine has also been internationally recognized - This particular vintage of Prošek won 2 bronze medals respectively at 2 very prestigious wine awards this year: the DECANTER 2021 & IWC 2021.
Prošek or Prosecco, that is the question?
Although the two wine names might sound similar, there are no similarities whatsoever between these two wines: neither in production method nor in grape varieties. Actually they could not be more different. But what is the issue then?
Because of the name similarities and potential confusion of consumers, Italy has made a claim when Croatia entered the EU as a member state. Consequently, in 2013 the EU banned the use of the Prošek name in all EU member states. Considering the Prošek wine is an important part of the Croatia's coastal tradition which has been produced for at least 2000 years, Croatia couldn't let something so valuable just disappear and rightly so has continued to argue this decision. Finally, this year in September after numerous appeals from the Croatian government, the EU decided to reconsider whether Prošek should be accorded as a recognized protected label (PDO). And while the two wine titans are fighting the names of wines, I'd recommend to sip on our delicious Prošek and enjoy your upcoming festivities! :) 
Testament Prošek is available in limited quantities in the webshop of ThetasteofCroatia.com.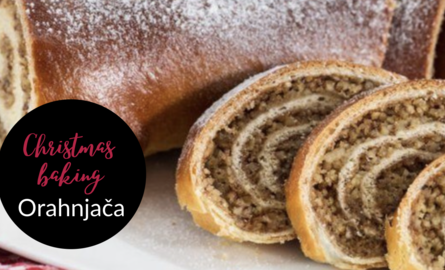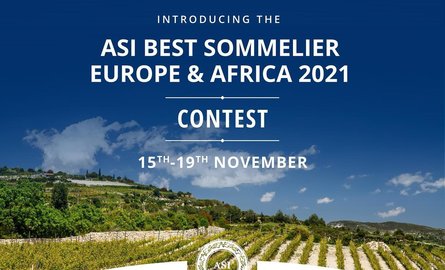 2 min read
Siniša Lasan competing this week at the ASI Best Sommelier Europe & Africa 2021
From the 15th to 19th of November 2021 in Limassol, Cyprus, 36 sommeliers are competing for the title of the ASI Best Sommelier of Europe and Africa 2021. Among these sommeliers, there's also one we are specifically proud off - 1 of the 3 ASI sommeliers of Croatia, Siniša Lasan, our host of online wine tastings during the lockdowns.