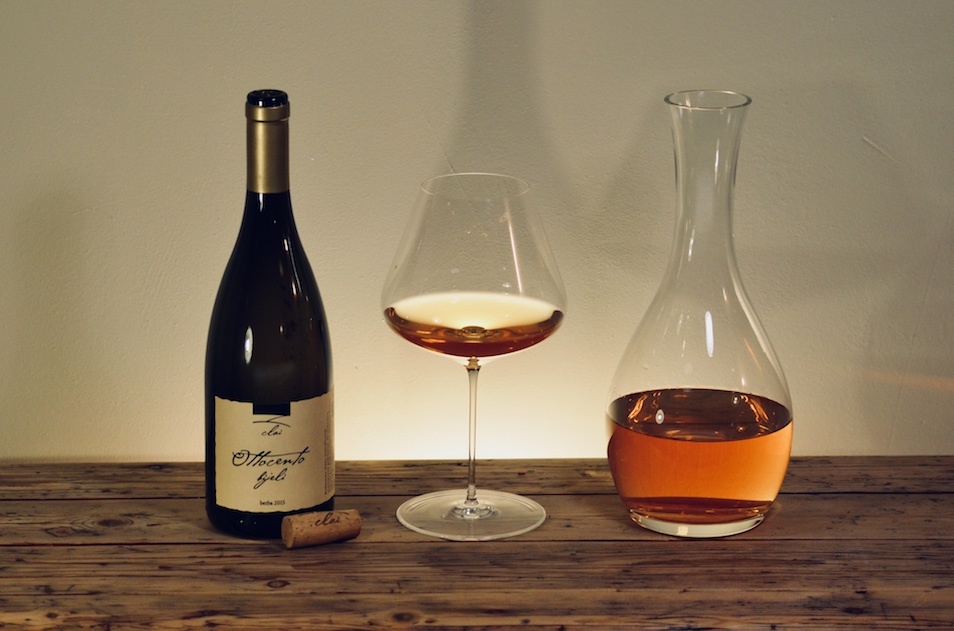 Clai Ottocento Bijeli Review & Food Pairing
Since I visited Istria last summer, I've been enchanted by its wines. Giorgio Clai's Ottocento Bijeli is among the most interesting I've tried. Located in the village of Krasica, close to the Slovenian and Italian border, Clai is the first in Istria to achieve the status of cult winery. He considers expressing terroir his most important task: a winemaker should turn what nature has given him into wine with minimal intervention. His estate encompasses ten hectares of vines and is located about 200 meters above sea level. The vineyards profit from the sunny, Mediterranean climate and from cooling breezes from the Adriatic, which lies only a few kilometres to the west.
Clai's Ottocento Bijeli is a cuvée of Istrian Malvazija, Sauvignon Blanc and Pinot Grigio in an equal ratio, grown on flysch and clay soils. The vines average between ten and twenty years old and have always been farmed without herbicides, insecticides or fungicides. Fertilization is minimal and occasional – and only with organic, natural manure. The grapes are hand-picked, destemmed and gravity-fed into open-topped oak barrels for fermentation, malolactic conversion and maceration (around fifteen days for Malvazija, five or six for Sauvignon Blanc and Pinot Grigio). No selected yeasts, enzymes or bacteria are used in the process. Following pressing, the wine is aged for two years in 1000-2500L barrels, after which it is bottled unfiltered and with a minimal amount of sulfur added (20mg/L).
Clai himself called the Ottocento Bijeli 'the wine which some would choose as the only wine they would drink till they die.' When tasting the honeycomb-colored 2015 vintage, that doesn't even seem like an excessively boastful comment. The nose has rich notes of dried apricots, acacia blossom, forest floor, tangerine and caramel. On the palate, more dried apricots, caramel and tangerine, accompanied by tones of honey, orange peel and nutty and salty notes. It's full-bodied, has racy acidity, gentle tannins and a long finish filled with tones of almonds and citrus. Served at 15°C, it paired wonderfully with tagliatelle with seafood and gruyère.
Stemware: Zalto Burgundy Glass
Clai Ottocento Bijeli 2015 is available at ThetasteofCroatia's webshop.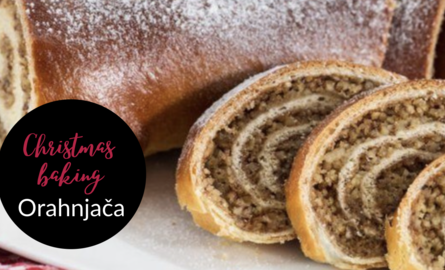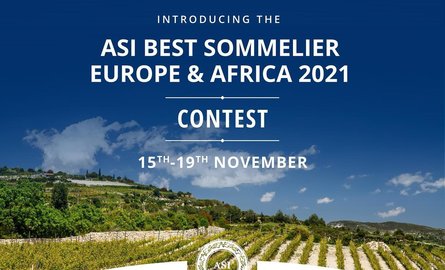 2 min read
Siniša Lasan competing this week at the ASI Best Sommelier Europe & Africa 2021
From the 15th to 19th of November 2021 in Limassol, Cyprus, 36 sommeliers are competing for the title of the ASI Best Sommelier of Europe and Africa 2021. Among these sommeliers, there's also one we are specifically proud off - 1 of the 3 ASI sommeliers of Croatia, Siniša Lasan, our host of online wine tastings during the lockdowns.