NEW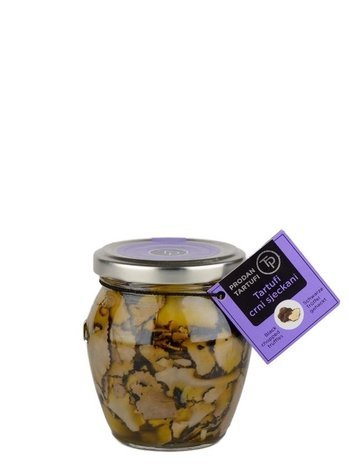 Product description
Product description
Sliced black truffle in extra virgin olive oil.
When fresh truffle is not available, even a small amount of sliced black truffle is enough to enrich your every meal with amazing flavours.
Ingredients: Black truffle (Tuber aestivum) 65%, extra virgin olive oil, aroma, salt.
Quantity: 90 g
Best before: 13.07.2025
This jar is enough for a meal for 4 people. 
No preservatives added. 
Gluten free
Average nutritional value per 100g:
Energy value

Fat

Saturated fat

Carbohydrate

Sugar

Protein

Salt

1637 kj/ 391 kcal

41,29g

6g

1,06g

<0,2g

3,7g

0,55g
Product specifications
Article number

n/a

SKU

n/a