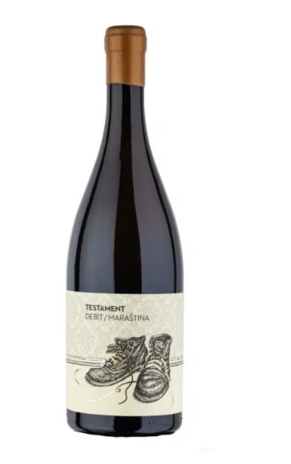 Product description
Product description
Maraština/Debit wine from Dalmatia is made from the same named unique white local grape varieties in a 50:50 % share.
This blend has been historically made in Dalmatia as a field blend, but in this case the wine maker Juraj Sladić has strived to best express the benefits of the region's special microclimate and soil, giving them a particularly rich and complex taste.
This grapes from the organic vineyards have been hand harvested in September 2019, fermented and then kept on lees. The wine was then aged in big 500l oak barrels for 4 months to give it its particular style.
The results is a complex age worthy wine with aromas of stone fruit, touch of spiciness resembling white pepper and dry Dalmatian herbs however still fresh and elegant.
Alcohol: 13%