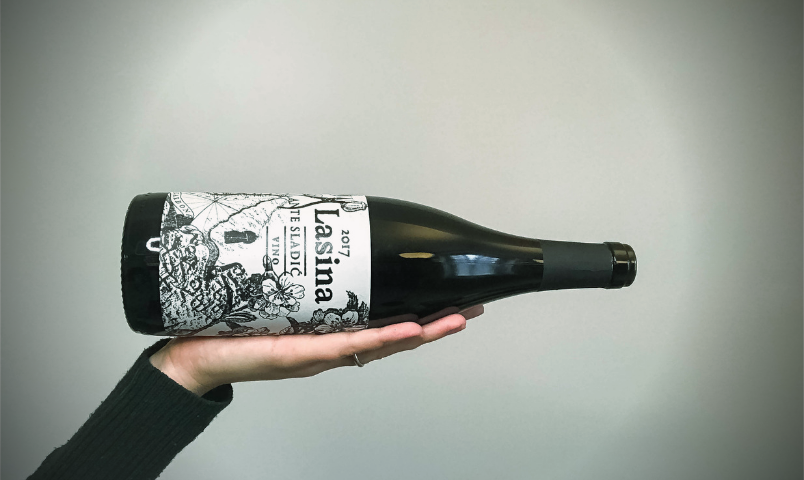 Lasina – The Dalmatian Pinot Noir
Croatia is one of the oldest wine producing countries in the world. The country's winemaking traditions originated in Dalmatia where the Greeks settled in the 5th century B.C., bringing their winemaking and viticultural customs with them. This region includes Croatia's southern strip of land nestled between the Adriatic Sea and Bosnia and Herzegovina, plus some islands, too. They established vineyards on the islands of Hvar and Vis renowned for producing top quality wines. Today, modern winemaking in Dalmatia continues to elevate Croatian wines on the international market with particular emphasis on indigenous Croatia varieties. Lasina is one of Dalmatia's rarest native varieties, cultivated around a 50km radius near Skradin in central Dalmatia.
The Variety: Lasina
Most red wines in Croatia are bold and full bodied with high tannin and low acidity. Yet Lasina produces unique wines that are distinctively the opposite of what we've come to expect from Croatian reds. Single-varietal Lasina wines are light to medium bodied with low tannin and high, tangy acidity. This is why many refer to Lasina as the Pinot Noir of Dalmatia. These wines are characterized by their elegance and noteworthy flavors. However, single-varietal Lasina wines are rare. Instead, the variety is often found as part of a full-bodied blend with other Croatian red varieties, Plavina and Babić.
Lasina is notoriously difficult to grow, just like Pinot Noir. This accounts for the limited 16 ha of plantings in Croatia. There are a number of synonymous names for Lasina, including Lasin, Dlarinka, Chliiva, Kuc Mali, Posipan, and Rija.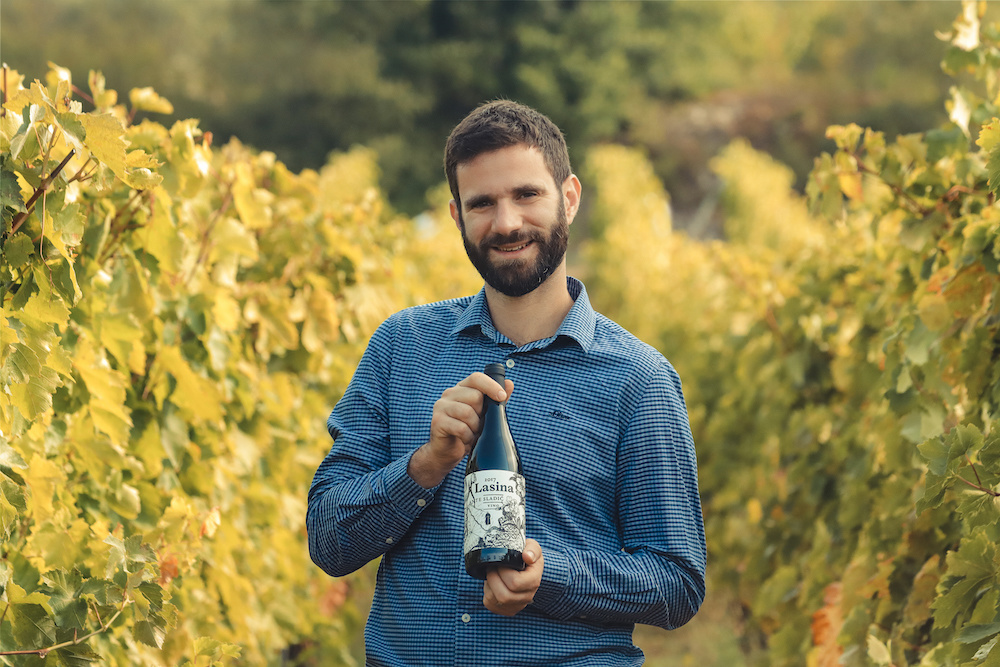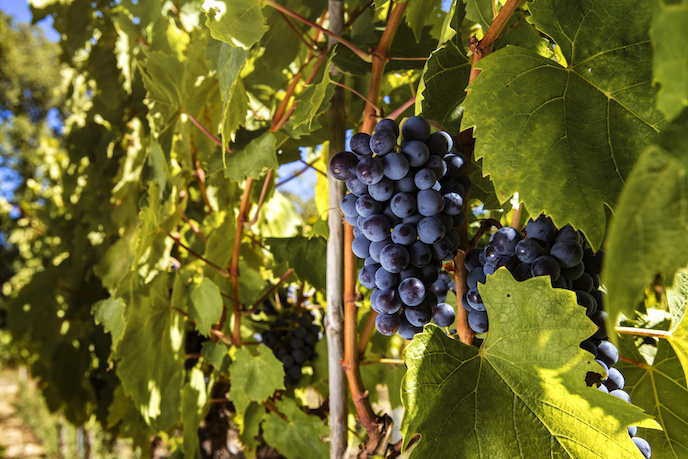 The Perfect Microclimate
Plastovo, a village near Skradin, offers the perfect microclimate to cultivate this rare variety. Vineyards sit at 250 – 300m above sea level where fruit ripens under the warm Croatian sun. The nearby Krka River and sea breezes off the Adriatic moderate tempatures and help to preserve acidity, aromas, and flavors. Historically, this area once lied under a river. This created mainly limestone and other diverse soils suitable for a wide range of varieties and often contributing minerality to the wines.
The Winery: Ante Sladić
Ante Sladić is a family-owner winery located in Plastovo. They wholeheartedly cultivate indigenous Croatian varieties with a dedication to tradition and nature. Younger generations of the winemaking family have turned to modern winemaking techniques, elevating Ante Sladić wines to much acclaim with international wine lovers.
Tasting Notes:
Ante Sladić Lasina 2017
Radiant, stunning ruby red color in the glass with pale color intensity Medium intensity aromas of cherry, red currant, dried violets and roses, raspberry liqueur, plus a touch of earth or forest floor. Dry, medium-bodied with tangy acidity that tantalizes the palate Flavors of tart cherry, red currants and earth are concentrated on the palate Silky smooth wine with a long finish Really a pretty wine
Pairing Suggestions
Lasina is a perfect wine pairing for creamy tomato risotto, mushroom risotto, and even Mexican dishes like chile relleno or shredded beef enchiladas. This is also an ideal wine to pair with barbequed chicken sandwiches, cevapi (Balkan beef kebabs), or oven roasted stuffed squash. 
Visit Palmandvine.com for more interesting blog posts on rare varieties and other topics.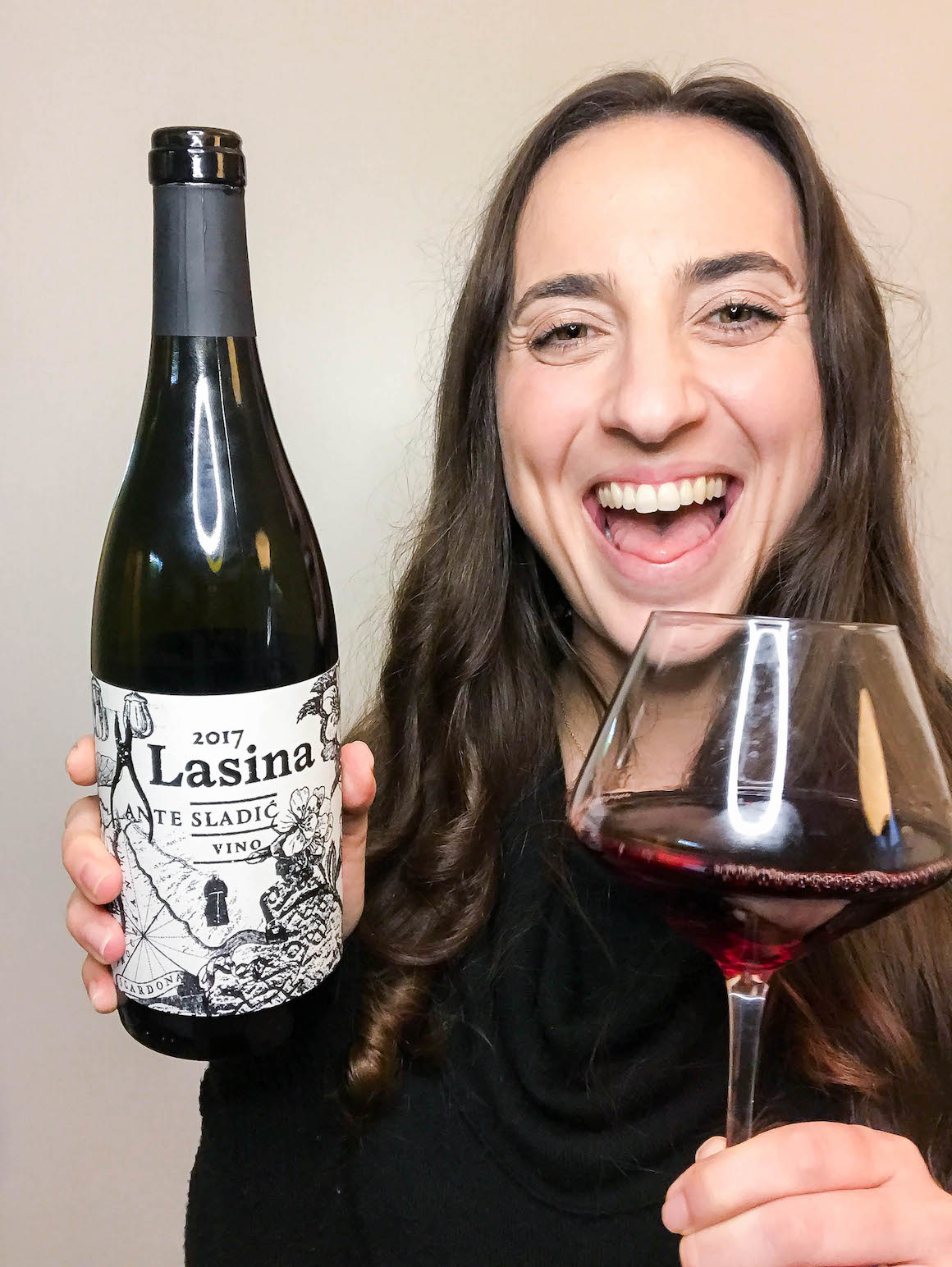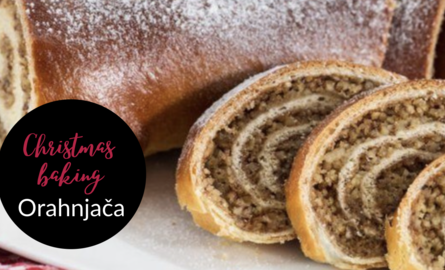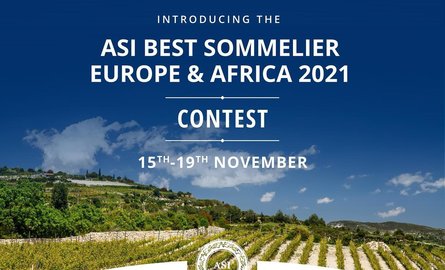 2 min read
Siniša Lasan competing this week at the ASI Best Sommelier Europe & Africa 2021
From the 15th to 19th of November 2021 in Limassol, Cyprus, 36 sommeliers are competing for the title of the ASI Best Sommelier of Europe and Africa 2021. Among these sommeliers, there's also one we are specifically proud off - 1 of the 3 ASI sommeliers of Croatia, Siniša Lasan, our host of online wine tastings during the lockdowns.