Siniša Lasan competing this week at the ASI Best Sommelier Europe & Africa 2021
From 15th to 19th of November 2021 in Limassol, Cyprus, 36 sommeliers are competing for the title of the ASI Best Sommelier of Europe and Africa 2021.
Among these 36 sommeliers, there's also one we are specifically proud off - 1 of the 3 ASI sommeliers of Croatia, Siniša Lasan, our host of online wine tastings during the lockdowns.
The contest of the Best Sommelier of Europe & Africa is one of the 3 continental contests hosted by the Association de la Sommellerie Internationale (ASI) complimenting the Best Sommelier of the World contest.
Join me in cheering for Siniša to win this contest. For all of you who would like to follow the competition, upcoming Friday, 19th of November at 12.30 CET via the ASI website you can follow the Finals via the live stream.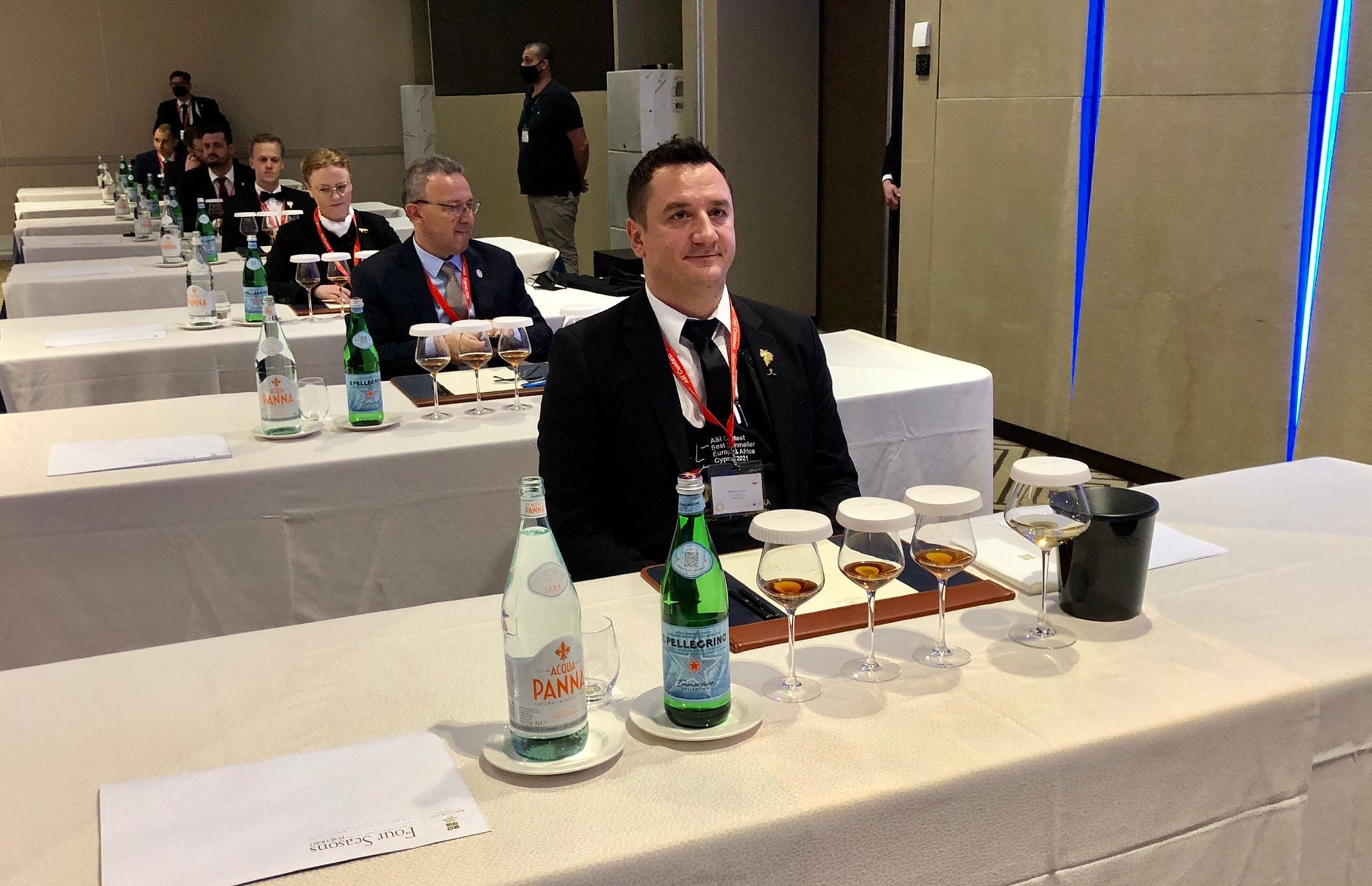 Siniša at the ASI Best Sommelier Europe & Africa 2021