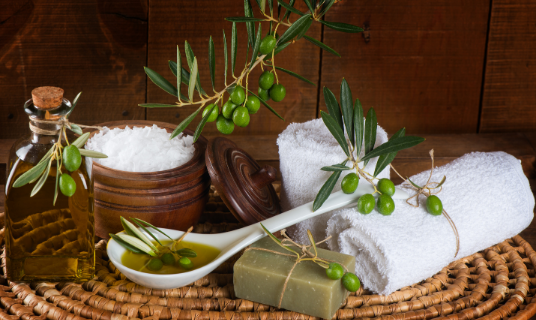 Are you getting ready to say goodbye to 2020 and to welcome the New year in style?
Weather you will be home-partying with your close ones, or just relaxing with a glass of bubbly and a good movie, these days when we are stuck at home are a great opportunity for pampering yourselves with some home-made treatments to get into the relaxing mode and build that extra glow.
Extra virgin olive oil has been used for the skin for centuries; the ladies of ancient Rome mixed olive oil with essential oils making balms for their face and hair and it was used as massage oil in roman baths. Extra virgin olive oil is known to have anti-inflammatory, antibacterial, and anti-aging properties because it is packed with antioxidants and vitamins. It also hydrates the skin by building the skin's moisture barrier to prevent loss of moisture.
Here are some of my personal favourites, very simple, with ingredients that you probably have at home. Bear in mind that these are tips I tried personally and should you have some dermatological problems, it is better to consult an expert first:
BODY SCRUB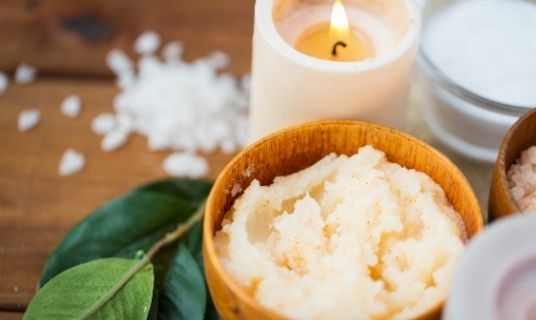 Take half a cup of brown sugar and ¼ cup of extra virgin olive oil, add a tablespoon of honey and mix together in a bowl. Apply on wet skin, massaging from your feet up towards your neck. Rinse well and try to finish your shower with cold water on your legs. Your skin will be invigorated and soft.
(You can substitute sugar for coffee grounds if you prefer.)
FACE MASK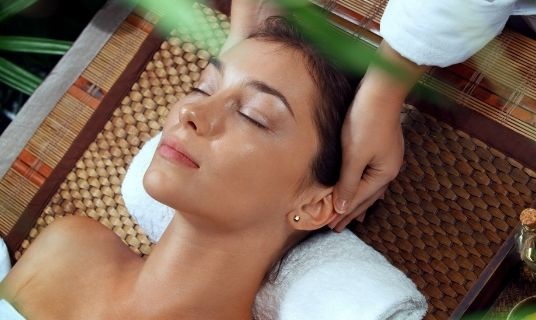 This is a soothing mask, recommended before you go to sleep.
Mix 2 tablespoons of rolled oats with some warm water, just enough to make a paste. Add a teaspoon of extra virgin olive oil and 2-3 drops of lavender essential oil. Spread it evenly on cleaned face and let it rest for 10min. Before you rinse it off, rub it gently into your skin as a peeling.
Alternatively, with tips of your fingers just massage a few drops of extra virgin olive oil into cleaned and moist skin before sleep. I do this every night ;-)
HAIR MASK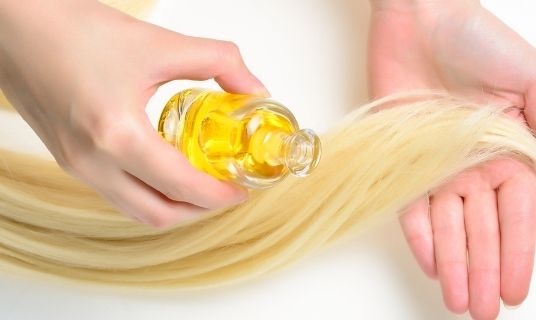 This one is simple – just add a tablespoon of extra virgin olive oil and massage it into your scalp, working it towards the hair tips. Wrap in plastic and let it rest for an hour than wash and condition as usual.
For everyday usage, put a few drops of EVOO mixed with your favourite essential oil on the tips of your wet hair after washing.
Hope you'll enjoy it as much as I do. Happy New Year dear friends, may it be filled with health and joy!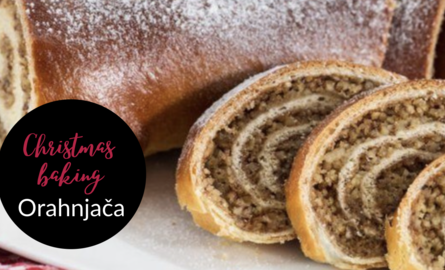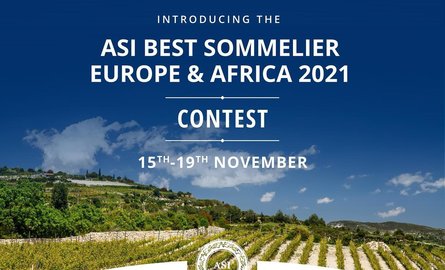 2 min read
Siniša Lasan competing this week at the ASI Best Sommelier Europe & Africa 2021
From the 15th to 19th of November 2021 in Limassol, Cyprus, 36 sommeliers are competing for the title of the ASI Best Sommelier of Europe and Africa 2021. Among these sommeliers, there's also one we are specifically proud off - 1 of the 3 ASI sommeliers of Croatia, Siniša Lasan, our host of online wine tastings during the lockdowns.