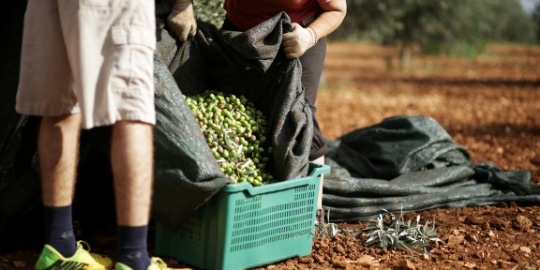 In cooperation with Lena from @brist.olive, every Monday I'll bring you some interesting and insightful information about this delicious product that is so often taken for granted. In part 2, Lena tells us the story of a small producer. What does it take to produce this pure, healthy liquid which you can then enjoy at your table. Next week we'll talk more about the categories of quality, the chemical and sensory analysis, the situation on the market, the problem with the omnipresent "extra virgin" term. Stay tuned and learn with us. You'll never want to consume anything less than top quality extra virgin olive oil again, I promise :) 
FROM THE TREE TO THE TABLE
How is olive oil produced and what steps need to be taken so you can enjoy a drizzle over your favourite salad?
Well, before I describe the whole process, there is one important thing you need to understand: small production is a completely different activity then industrial production. Seems logical at first, when you imagine that just one olive plantation in Spain is big as the whole Istrian region, which in itself holds more than a hundred small producers with their olive groves.
But for the average consumer it gets very confusing when the end product is often labelled the same – as "extra virgin olive oil".
Something is clearly off, and we will talk more about this issue in the upcoming posts. So let me tell you how we, small producers, do it.
First, you need olive trees, that you planted or, if you're lucky, have been growing on your land for centuries. If you are a professional oil maker, you will look after those trees like they are your children. My father is in the olive grove every single day, and he knows every single tree, all 2,500 of them.
Pruning happens in spring, when the trees get their "haircut", being formed so all the branches get enough sunlight and air. All done by hand of course, tree by tree. They are nourished with organic fertiliser - menure and followed closely for the possible invasion of nasty insects that might damage the fruit.
If you've done everything right and the Mother Nature has been kind with enough rain, you will have beautiful olives to harvest. And it is an early harvest we are talking about, beginning in October, which is crucial for preserving all the polyphenols present in the fruit that do so much good to our health.
As we have 9 different varieties in our grove, we need to estimate the right harvest time for each variety, in different parts of the grove. We harvest all our trees by hand, no machine help, so it's really nice and quiet during harvest time, you can only hear people singing sometimes.
It is also called "milking" the trees, so as not to damage the fruit, as the processes of deterioration start as soon as the fruit is picked. We then take the olives to the oil mill, sometimes twice a day, so they are processed in the shortest time possible. It's a race against time, that we take very seriously.
The beautiful new oil then needs to be mechanically filtered, so it's nice and cleared from all the remaining particles of the pulp and then stored properly in a sparkly clean oil cellar, with a constant temperature, in inox vats under nitrogen, so there is never contact of oil with oxygen.
Finally, the oil will be bottled in dark glass bottles, closed with special taps, labelled and ready to be shipped to your home to become a part of your family gatherings.
There is a huge amount of effort, care and, above all, passion in every step so you can enjoy the drops of liquid gold in your everyday life. Bringing health and joy to people through olive oil is the best feeling, trust me!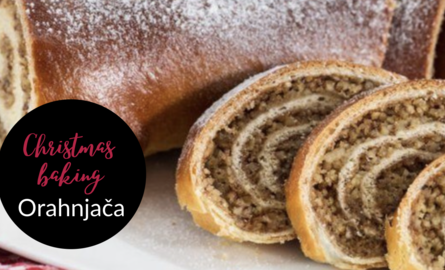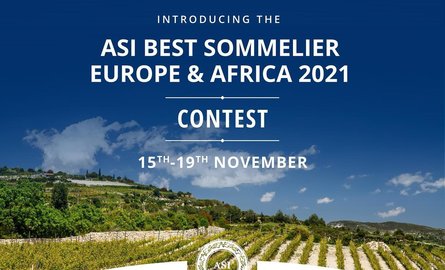 2 min read
Siniša Lasan competing this week at the ASI Best Sommelier Europe & Africa 2021
From the 15th to 19th of November 2021 in Limassol, Cyprus, 36 sommeliers are competing for the title of the ASI Best Sommelier of Europe and Africa 2021. Among these sommeliers, there's also one we are specifically proud off - 1 of the 3 ASI sommeliers of Croatia, Siniša Lasan, our host of online wine tastings during the lockdowns.