Limited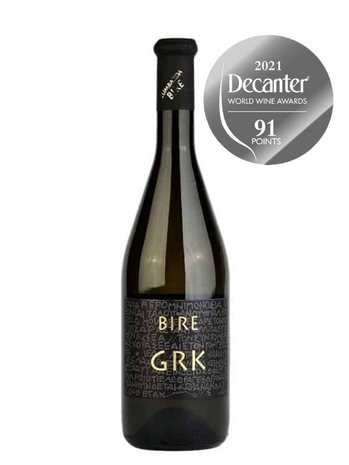 Product description
Product description
Grk is indigenous grape variety from the island of Korčula.
It grows almost exclusively on the southern side of the island of Korčula, around town Lumbarda. Curious fact about Grk variety is that it has only feminine functional parts of the grape, meaning it always needs to be planted next to another variety in order to reproduce. Most often its planted next to Plavac Mali, the most known red grape variety as they blossom and ripen around the same time. 
Bire's Grk 2020 is an organic, dry white wine from 100% grk grapes. It has aromas and flavours of chamomile and hay meadow with brioche, spice and banana. Further more, you'll find there some melon, pear and white pepper. The wine is waxy, saline and juicy with excellent concentration and a persistent finish.
Awards: 91 point - Silver medal at DWWA 2021
Organic production, vegan
Production volume: 5.000 bottles