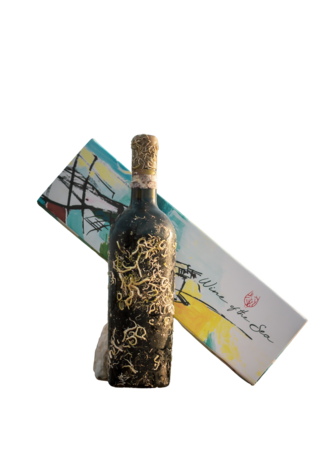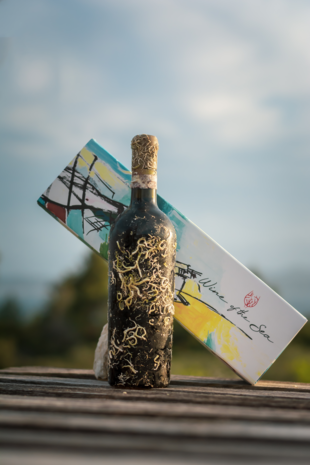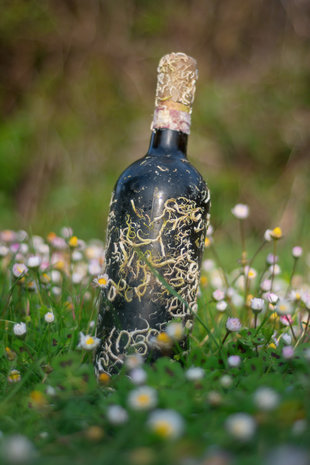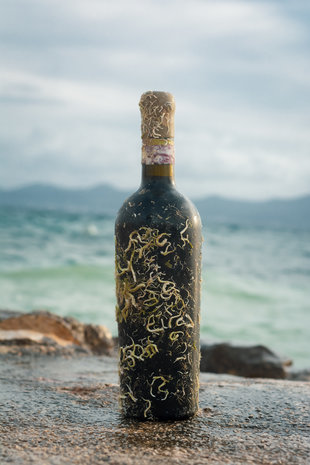 Product description
Product description
Grapes for Apollo come from the volcanic hillsides around the town of Ponte, where the vineyards are farmed organically and grapes are hand harvested to make this clean and precise expression of Aglianico del Taburno. Fermented using indigenous yeasts and briefly aged in wood, thus ensuring that terroir is the sheer focus in this wine.This wine has been then immersed for another 16 months in the sea on a depth of ±20 meters in the in the Croatian side of the Adriatic sea.
The bouquet displays aromas of cherries and pepper, layered with hints of sweet spices, black tea and tar. Full bodied and dry, yet surprisingly approachable. Made both for drinking and cellaring
Each bottle is unique and a creation of the sea and nature. The product picture is an example and the delivered bottle can differ in the appearance to the product photo.
The Coral Wine Croatia project exists for eight years and produces ±15 000 bottles per year. It's the first and only underwater wine cellar to age wine from different countries in the EU.
The constant temperature, the water pressure and the lack of oxygen influence the wine aromas and its structure. Ageing in the sea accelerates the ageing of the wine, particularly softening it's tannins and giving it rounded, complex aromas, different than when aged in the conventional wine cellar.
Wines aged in the sea, do not taste like sea and are not salty. ;)