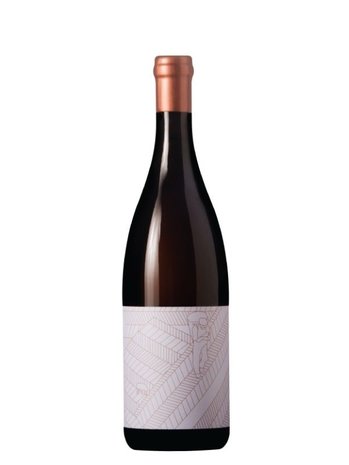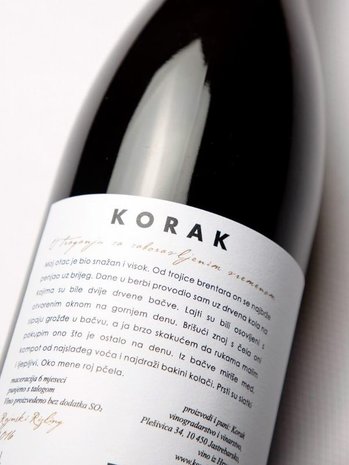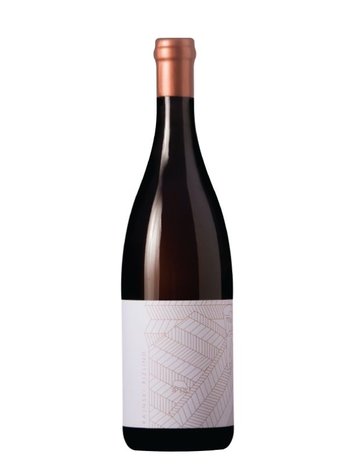 Product description
Product description
Elegant, unfiltered and fully natural skin contact Rhein Riesling. Rich & dry on the palate with aromas of ripe, cooked and dried fruits, orange zest, resin and pine needles. Made from the small parcel of old vines in Laškovec vineyard, located on the southwestern position on Plešivica. Honest, back-to-nature wine with complex, multi layer taste. 
Vinification:
Macerated on skins for 6 months, fermentation in barriques on natural yeasts. No sulfur added. 
Maturation:
2 years in large 100 years old oak barrels plus a minimum of 1 year aging in the bottle before being released to the market.  Unfiltered. Vegan.
Serving tip:
For the best expression, serve this wine in a big Burgundy glass at 14-16 degrees Celsius.
Appellation: Laškovec
Soil: marl – calcareous clay based soil
The label of this beautiful wine, carries the winemaker's story that says the following: 
"My father was strong and tall. Of the three harvesters, he climbed the hill the fastest. I spent my days in the harvest next to a wooden carriage that carried two large wooden barrels. The barrels were tilted with the window open at the bottom. Wiping sweat from their foreheads, they pour grapes into the barrel, and I quickly jump to pick up what has left on the bottom with my little hands. The barrel smells of honey, the sweetest fruit compote, and my grandmother's favourite cake. The fingers are sweet and sticky. A swarm of bees around me."
Product specifications
Article number

n/a

SKU

n/a

EAN

n/a