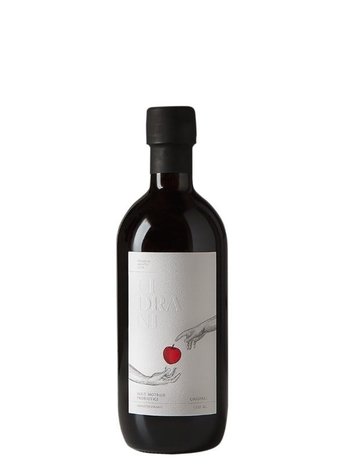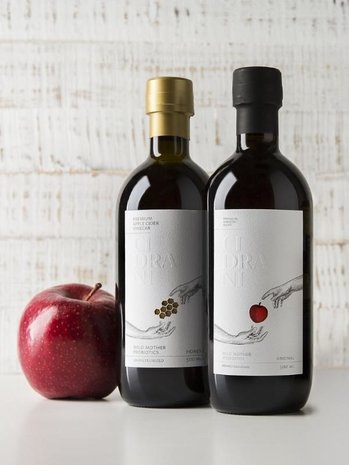 Product description
Product description
Cidrani is the most potent apple cider vinegar on the EU market, containing 8000 mg polyphenols per liter (read: youth-preserving antioxidants) and a natural immune booster, rich in ˝wild mother˝ probiotic culture. Boosting your immunity, improving digestion, aids weight loss and much more. 
"Wild mother" is a culture of probiotics, enzymes, and good bacteria created through the process of wild fermentation. Cidrani apple cider vinegar ferments naturally which preserves all these good bacterias in the end product.  
Here are some of the main benefits of using apple cider vinegar with wild mother culture:
Improves digestion
Aids weight loss
Stabilises blood sugar levels
Boosts skin glow
Raises energy levels
Help strengthen immunity
At Cidrani they recommend taking two to three tablespoons of Cidrani diluted in a glass of warm water per day. However, just as any other vinegar, it's also a great condiment to your food. 
Ingredients: 100% organic unpasteurized apple cider vinegar with ˝wild mother˝ culture
About Cidrani
Cidrani is a startup from Croatia that reimagines the world of craft fermentation, bringing to your table modern recipes based on ancient wisdom. Cidrani follows a simple philosophy - eat functional, live longer, be happier. All their products are certified organic. 
Did you know? 
Recent studies show that most of serotonin, also known as the "hormone of happiness", is produced in our gut which is directly affected by what we eat. As the world's demand for food is growing, the quality of ingredients is rapidly decreasing due to over-processing. At Cidrani, they aim to turn every food into a superfood offering only the best of natural remedies.
Product specifications
Article number

TC600800

SKU

TC600800

EAN

3856023204119