SOLD OUT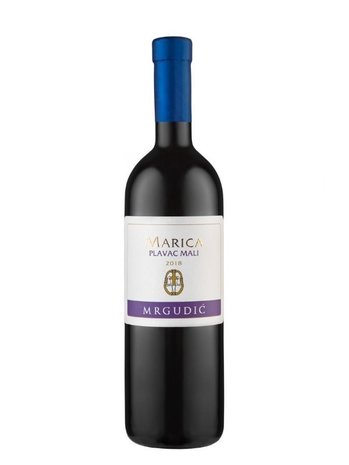 Product description
Product description
Winery Bura-Mrgudić is a small family winery located on the Peljesac peninsula. The winery is based on the tradition of two families that for generations engaged in the production of grapes and wine.
The story of the gravine tradition  in these two familiesstarts before many generations and continues to present day. His hard work and love for wine Niko Bura and his sister Mary Mrgudić decided in 1995 to turn a private wine production. Since then the wine has become a member of their family, and the love for wine and transferred to the children, who are now successfully tracked throughout the production.
The cultivation of grapes takes place in the traditional manner with minimal yields and reaching full maturity, which brings a balanced flavors and aromas into wines. They believe that the location of the vineyard, soil, slope and climate are the main factors in the production of top quality wines. In addition, the vineyards receive special attention, respect, love and hard work.
The wines come exclusively from family owned vineyards located on Pelješac peninsula - Dingač, Postup and Peljesac inlands. Wine is trying to get as autochthonous micro display locations of origin. The winery today is based on years of tradition which translates stories about their wines, in disire to wine in each glass talks of the journey through the vineyard from which it come, and the love that is the family put into producing it.
Alcohol: 14%
Best served: 16-18°C
Pairing: meat, pasta dishes, cheese, duck, lasagna
Product specifications
Article number

TC502018

SKU

TC502018