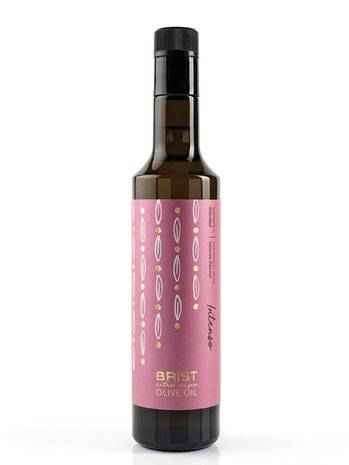 Product description
Product description
Premium extra virgin olive oil from Istria. Blend of Istarska Bjelica, Frantoio, Rožinjola, Moražola, Karbonaca olive varieties.
A robust and intense oil, with an aroma of wild herbs, intense fruitiness, balanced bitterness and pronounced spiciness.
Ideally goes with strong flavours in dishes of grilled red meat, prosciutto, truffles, rocket salad, mature cheeses, and as a great finish on dark chocolate ice-cream and cakes.
Packaging size: 500 ml
Harvest: 2021
Best before: 11.2023