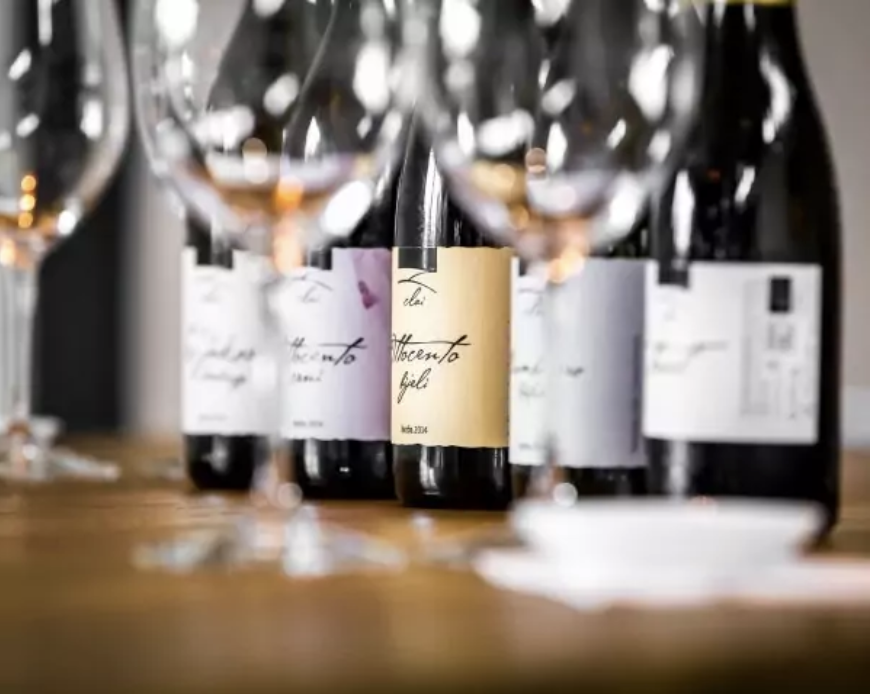 The story behind Clai wines
Past spring I had a chance to meet Giorgio Clai and his team. What I've expected to be a quick meet up, ended up as 2,5 hour long conversation filled with interesting anecdotes, good wines, homemade prosciutto, cheese, olive oil & lots of laughter. Very soon it was clear to me, this is the winemaker I'd should work with.
In 90's Giorgio Clai started growing and making his own wines in a small village Krasica, south of the town of Buje in northern part of Istrian peninsula, close to Slovenian and Italian border. His vineyards are located at about 200m above sea level, where the vines enjoy plenty of sunshine but also cool and salty sea breezes coming from the Adriatic some 10 km to the west. The soil there is limestone flysch, known for its low fertility and good drainage. Since the beginning, Giorgio was making wines naturally with some principles of biodynamics. Very brave at that time, against all odds and judgments of the massa.
"People were saying I am crazy. That my wines are terrible and nobody wanted to drink them. In the '90s I was curious to mix the grapes of Pinot Noir and Chardonnay - everything was done exclusively by hand and by my family. Harvesting, de-stemming, even the wine crushing was done by my wife and daughter with their feet. What a batch that turned out to be!!!!" - Giorgio Clai
His grapes are hand picked, de-stemmed and gravity fed into the open large wooden casks for fermentation on skins and only with natural yeast. Clai doesn't use any herbicides, insecticides, or fungicides in the vineyard. Doesn't add any enzymes, sugar or other additives to the wine and certainly doesn't filter wines. After fermentation, the wines are aged in big wooden barrels for years before released to the market.
"Are you insane?!"- my impatient brother would yell at me at some point being annoyed that every part of the process in making of our wines was done by hand. It took a long time, but that was how I believed I should be making them. "No one is producing wine by hand like that since Ottocento"- he would repeatedly say using the popular term in Italian language for 1800s, referring to manual labour. "And there it was - the perfect name for our wine! Ever since, Ottocento is the name of our most famous label for white and red blends.– explains Giorgio through laughter.
His wines are natural, powerful yet elegant with all necessary complex aromas that make for the excellent wine. The wine industry has changed since a decade ago and so have the opinions of many. Today, Giorgio Clai's wines are one of the most respected and praised wines on the Croatian, but also international markets. In Decanter's 2018's December edition, Margaret Rand, added his Sv. Jakov Malvazija 2015 onto a shortlist of 10 wines you should try in 2019, as well as she listed it in her book "101 wines you should try before you die". In October 2019, his three labels available on the Dutch market reached the finals at the Proefschrift Wijnconcours and the biggest Dutch wine magazine Perswijn selected the red cuveé Ottocento Crni 2015 as one of the 100 best wines of 2019. Knowing all this, wouldn't you also want to drink these wines yourself?!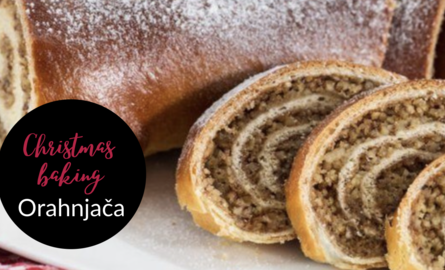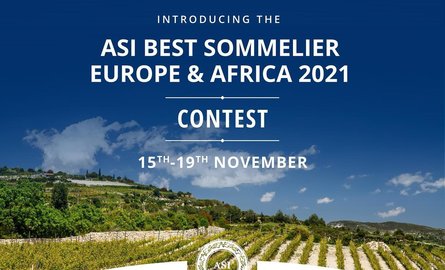 2 min read
Siniša Lasan competing this week at the ASI Best Sommelier Europe & Africa 2021
From the 15th to 19th of November 2021 in Limassol, Cyprus, 36 sommeliers are competing for the title of the ASI Best Sommelier of Europe and Africa 2021. Among these sommeliers, there's also one we are specifically proud off - 1 of the 3 ASI sommeliers of Croatia, Siniša Lasan, our host of online wine tastings during the lockdowns.