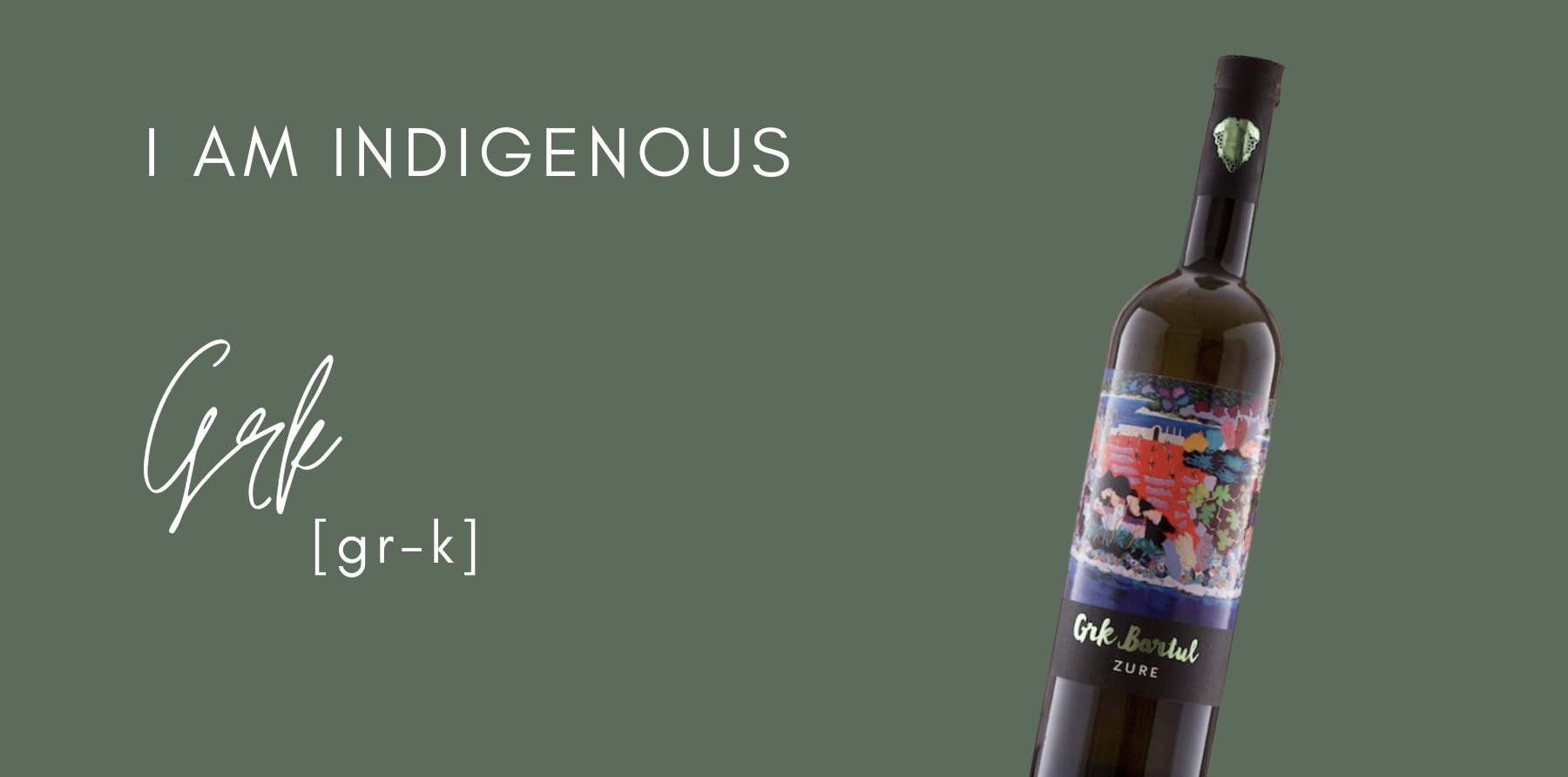 Grk – The Rarest Variety I've Tried Yet
In this 2nd episode of Rare Grape Varieties, Nikki from Palmandvine.com is telling us about one of the truly local grape varieties from Croatia: Grk. Very interesting story and grapes that made delicious wines. Bonus: read Nikki's tasting notes and pairing suggestions for Zure's Grk Bartul wine - the one that's available in the webshop.
What's the most obscure variety you've ever tasted? For me, it's Grk. This indigenous Croatian variety is grown exclusively on the island of Korčula in Lumbarda. Actually, this village is the variety's native home. Less than 50 hectares of Grk are planted on the island. And, to my knowledge, that's about the sum total of Grk planted in the world.
In Croatian, Grk translates to 'Greek.' For many years, Croatians believed that this variety was of Greek origin. Perhaps because the Greeks settled in Lumbarda in the 3rd Century B.C. and brought their agriculture with them. It was also hypothesized that Grk was in some way related to the Italian Greco variety for evident reasons. However, no genetic connections were found in either case. Instead, genetic research shows that Grk is a relative of Tribidrag or Crljenak Kaštelanski, the Croatian Zinfandel.
Grk In The Glass
This rare Croatian variety produces mainly high quality dry white wines made in a fresher style. Though Grk also produces sur lies, sweet, and occasionally even sparkling wines. Some say that this variety is reminiscent of Chardonnay, Riesling, and Sauvignon Blanc combined. Yet I feel the unique aromatic profile and richness of Grk sets this variety in a class of its own.
You can expect medium to medium-plus body wines with high acidity. Grk typically expresses a combination of fruit and mineral aromas, plus notes of herbs, salinity, or pine. There is a second rough translation of the variety's name in which Grk means bitter. This could refer to the subtly tart, delicately bitter edge commonly found in Grk wines.
Grk In The Vineyard
Lumbarda sits on the eastern side of Korčula. Here, vineyards are planted to sandy soils on a narrow strip of land surrounded by the Adriatic on all sides. Vines see a lot of sunny days and also benefit from the reflection of the sun off of the water. These factors seem to be the sweet spot for cultivating Grk. Plantings on other islands or in other parts of the country have failed for the most part.
Grk is known as the most feminine Croatian variety. Yet this is not due to the wine's aromatic or structural profile. Most grape varieties in the world are hermaphroditic. This means they can self-pollinate because each has both male and female reproductive organs. Grk is amongst the 1% of varieties in the world that cannot self-pollinate.
While this rare variety has both the male and female reproductive organs, only the female parts of the plant function. The male organs are underdeveloped. They face downward and make self-pollination impossible. Therefore, Grk needs to be planted alongside a different variety whose male reproductive organs are functioning. For this purpose, Plavac Mali is typically planted nearby because these two varieties tend to bloom around the same time
Furthermore, Grk is a very low-yielding variety. This characteristic coupled with the limited number of hectares planted and the vines reproductive challenges cause some to worry that each vintage will be Grk's last.
The Winery: Zure
Located in Lumbarda, Zure is truly a boutique, family-owned winery. The Basticić-Zure family farms 8 hectares of vineyards mostly planted to indigenous Croatian varieties. Though they work with a handful of international varieties, too. The winery was founded in 1996, but the family has always been involved with agriculture. In addition to grapevines, they cultivate olive orchards, fruit trees, and raise animals. If you're ever in Korčula, the Zure family has an agriturismo waiting to welcome you.
Today, Zure boasts the largest production of the Grk variety. They make a fresher style Grk wine known as Grk Bartul, as well as sur lies and sparkling styles. Zure even uses Grk to produce their own sherry.
Brilliant, medium-plus intensity golden yellow with golden reflections

Medium-plus intensity aromas of orchard fruits, honeydew melon, salinity, pine nuts, and a subtle, sweet floral aroma of honeysuckle

Medium + body, high acidity that has my mouth watering

13% alcohol, dry and more savory on the palate

On the palate - a delicately tart, bitter edge that's actually quite intriguing, notes of apple, pear, pine nuts, and definitely salinity
Pairing Suggestions
Grk easily pairs with white fish and shellfish dishes. Try steamed mussels loaded with garlic and herbs or razor clams with finger lime and pickled shallots. This wine pairs well with lobster rolls, clams casino, and shrimp scampi. You can also keep things simple and savor Grk alongside grilled lobster tails served with garlic butter or even a well-seasoned rotisserie chicken. Grk is rich enough to stand up alongside creamy dishes like baked scallops gratin and most types of risotto.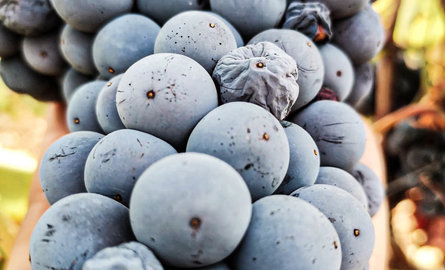 2 min read
Plavac Mali - the king amongst Croatian red wine grape varieties
Op 21 september vieren we ''The International Plavac Mali day'' en daarom introduceren we deze ''little blue'' aan jullie! De koning onder de Kroatische druivensoorten voor rode wijn. Laten we de meest aangeplante rode wijndruivensoort in Kroatië eens nader bekijken.