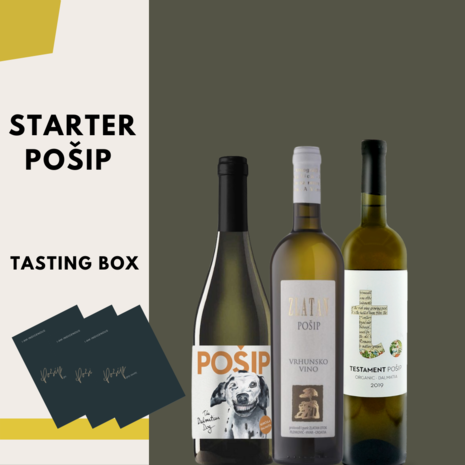 Product description
Product description
A tasting box with 3 fresh Pošip wines from 3 different terroirs. Discover Pošip and find the style you like the most.
The tasting box contains 3 wines and wine tasting sheets for your tasting notes. 
Zlatan Otok Pošip 2020
Black Island Dalmatian dog Pošip 2022
Testament Pošip 2022
The Pošip is an ancient variety and originally comes from the island of Korčula in the Adriatic Sea. Is really a Dalmatian pearl and despite the warm climate still has the pleasant acidity, rich and full taste.