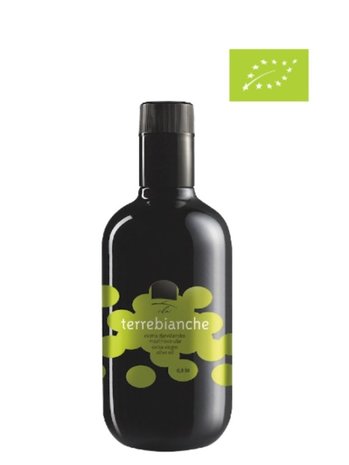 Product description
Product description
Exquisite organic extra virgin olive oil made of different local olive varieties. 

Clai's whole production is certified organic. The olives come from their 1500 tress planted of 5ha on white clay soil, 650 feet above the Adriatic Sea.
Olives are harvested by hand when they are 1/3 to 2/3 ripe. They are pressed the same day in order  to get fresh and balanced olive oil with bitter and spicy aromas. This delicate blend brings forward aromas of orange zest, artichoke, almond, chicory and spice. 
The quality of this oil has also been recognised in New York's extra virgin olive oil competition for multiple years in a row now.  
Clai has been producing high-quality wine and olive oil for 25 years. Production has been organic from the beginning, as it was the only way to reach perfection in their products. Clai's strategy is to create excellent products and practice sustainable agriculture.
Product specifications
Article number

TC600400

SKU

TC600400

EAN

3855900 006983