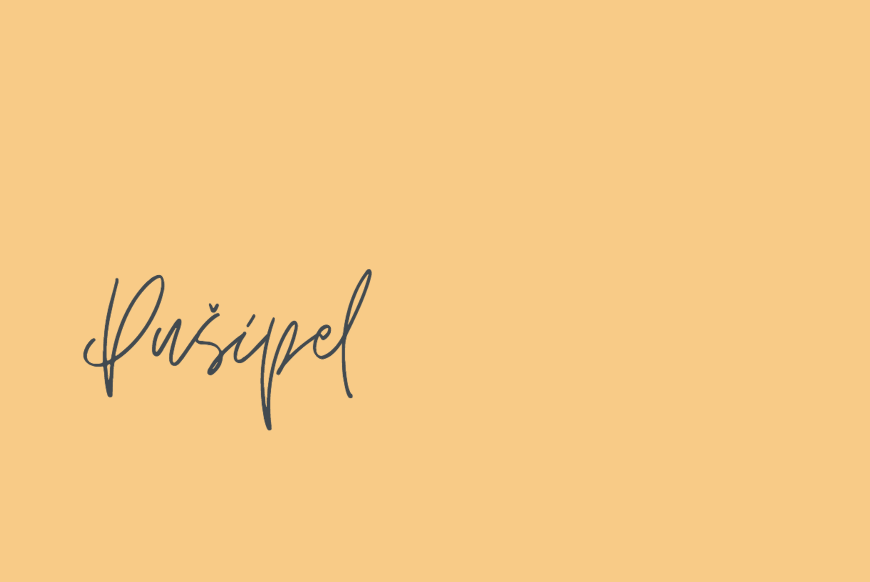 Pušipel – A Grape of Many Names
 In this week's blog, learn more about Pušipel, another grape variety that's grown in Croatia. Mostly in the most northern region of Croatia - Medjimurje. As always, Nikki from Palmandvine.com brings us an interesting and comprehensive story about this grape variety as well as about the winery Štampar who's wines I proudly represent on the Dutch market.
Have you ever heard of Furmint, one of the varieties behind Hungary's famed Tokaji wines? Well, in Croatia, Furmint is known as Pušipel. Actually, Furmint was called Šipon in Croatia up until the 90's when the variety received a rebrand. The name Šipon comes from Slovenia, where it is still used today. While the Germans and Austrians call this variety Mosler, which is supposedly derived from the larger Croatian region that cultivates this variety — Moslavina. And Pušipel is also known as Moslavac in Croatia, too.
Pušipel is not an indigenous Croatian variety. Yet Croatia is accredited with being instrumental in the spread of this variety throughout Central Eastern Europe. During the 90's, the county of Medimurje became a big proponent of Pušipel. Medimurje sits at the northern most corner of continental Croatia bordering Slovenia and Hungary. Hence, the easy spread of this variety amongst European neighbors.
Records indicate that Pušipel was grown in Medimurje at least as early as the first half of the 19th century. Today, Medimurje cultivates 1,000 hectares of vineyards, half of which are planted to Pušipel. A group of twenty or so local winemakers formed the Medimurje Hortus Croatia while the variety was making a comeback. Their association is on a mission to brand Pušipel as a prestigious autochthonous variety of their region. They implemented national and EU programs to raise the production quality standards for Pušipel in Medimurje. The group also designed a sleek, elegant, one of a kind bottle, which Pušipel producers will use only for this single variety. The ultimate in wine marketing.
Pušipel In The Vineyard
Pušipel can be a challenging variety for growers because it is so high yielding. Thus, the vines require careful pruning to control the yields for quality fruit. When left to its own devices, Pušipel can produce very sour wines. This is also a late ripening variety that can tolerate low temperatures, a necessary trait for thriving in Central Eastern Europe. Pušipel has higher sugars and lower acid levels than the average variety.
Medimurje, the variety's Croatian home, offers quite hilly topography and a continental climate. Here, summers are hot, winters are cold, and there is a good average humidity.
The Winery: Štampar
Founded in 1913, Štampar is a family owned winery located in Medimurje. The winery was originally founded by the Novak family. In 1928, Bolfan Štampar married Andraš Novak and the family winery continued to grow alongside the Štampar family. Currently led by fourth-generation winemaker David Štampar, the winery is a huge advocate of the Pušipel variety. Štampar produces Pušipel in still, sparkling, and ice wine styles, as well as a full range of other wines.
Štampar Pušipel Classico 2018
Medium intensity greenish-yellow color with gold reflections

Medium-plus intensity aromas dominated by straw/hay notes, plus green apple, lemon, yellow peach, and just a delicate hint of white flowers

Medium bodied, medium plus acidity, more citrus notes carry through on the palate with some residual sugar that balances out the acidity

The aftertaste and finish is really impressive

The wine kind of has this sweet and sour effect happening, citrus and acidity, residual sugar, somewhat of a bitter finish

The residual sugar adds more body and lingers on the finish, concentrating more of those fruit flavors and sour quality
Pairing Suggestions
The crisp acidity and tart nature of Pušipel make it a great pairing for fatty dishes like grilled pancetta, crispy pork belly, or ramen. Pušipel is also an ideal pairing for fatty fishes, sushi, or fresh oysters.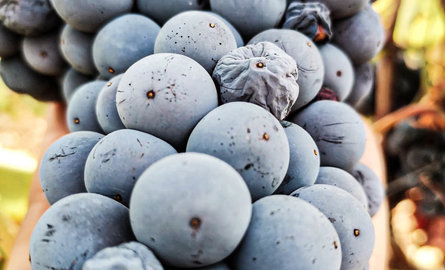 2 min read
Plavac Mali - the king amongst Croatian red wine grape varieties
Op 21 september vieren we ''The International Plavac Mali day'' en daarom introduceren we deze ''little blue'' aan jullie! De koning onder de Kroatische druivensoorten voor rode wijn. Laten we de meest aangeplante rode wijndruivensoort in Kroatië eens nader bekijken.