UPCOMING EVENTS:
Autumn Wine & Olive oil tasting
Saturday 3 November 2018, 16-19h @ Jordan, Amsterdam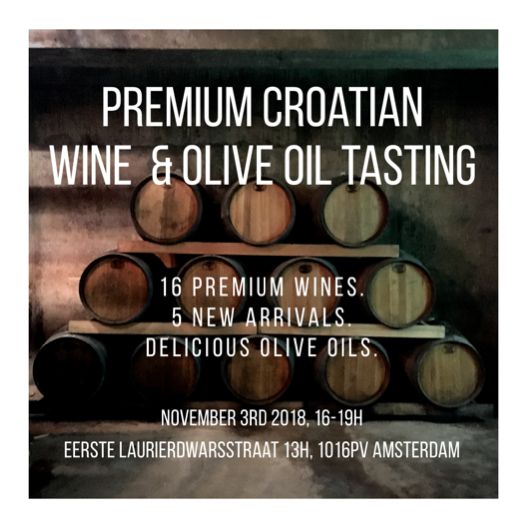 Come by on Saturday 3rd November 2018 to Jordan and taste 16 premium Croatian wines (5 new arrivals) and 6 top quality olive. The tasting includes some light snacks.
We will be presenting the following wineries - Kozlovic, Galic, Enjingi, Zlatan Otok and olive oil brands: Ol Istria, Brachia and Perdisacca.
Terms & Conditions: 
Special offer: For any purchase of a minimum of 6-bottles, you'll get the discount equal to your entrance fee value of €8. Cancellation: Ticket price is refundable up until 24h prior to the event through email. The refund will be processed within 7 working days.
Wine&Dine Winter edition
Saturday 1 December 2018, 19.30-23h @ INAT kantine, Amsterdam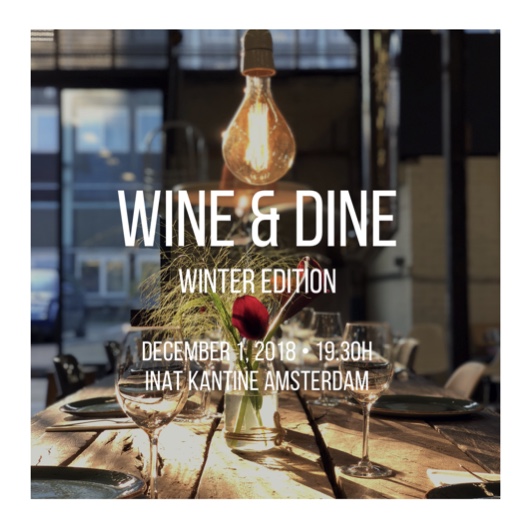 After the successful Wine&Dine in October, we are happy to invite you for our Winter edition Wine & Dine on December 1st, 2018!
We will take you on an exciting food & wine experience. You'll get the chance to drink premium Croatian wines made by remarkable winemakers & taste how they match traditional and international cuisines through a 4-course dinner.
Custom made wine tasting workshop 
5-25 people v.a. €25 pp.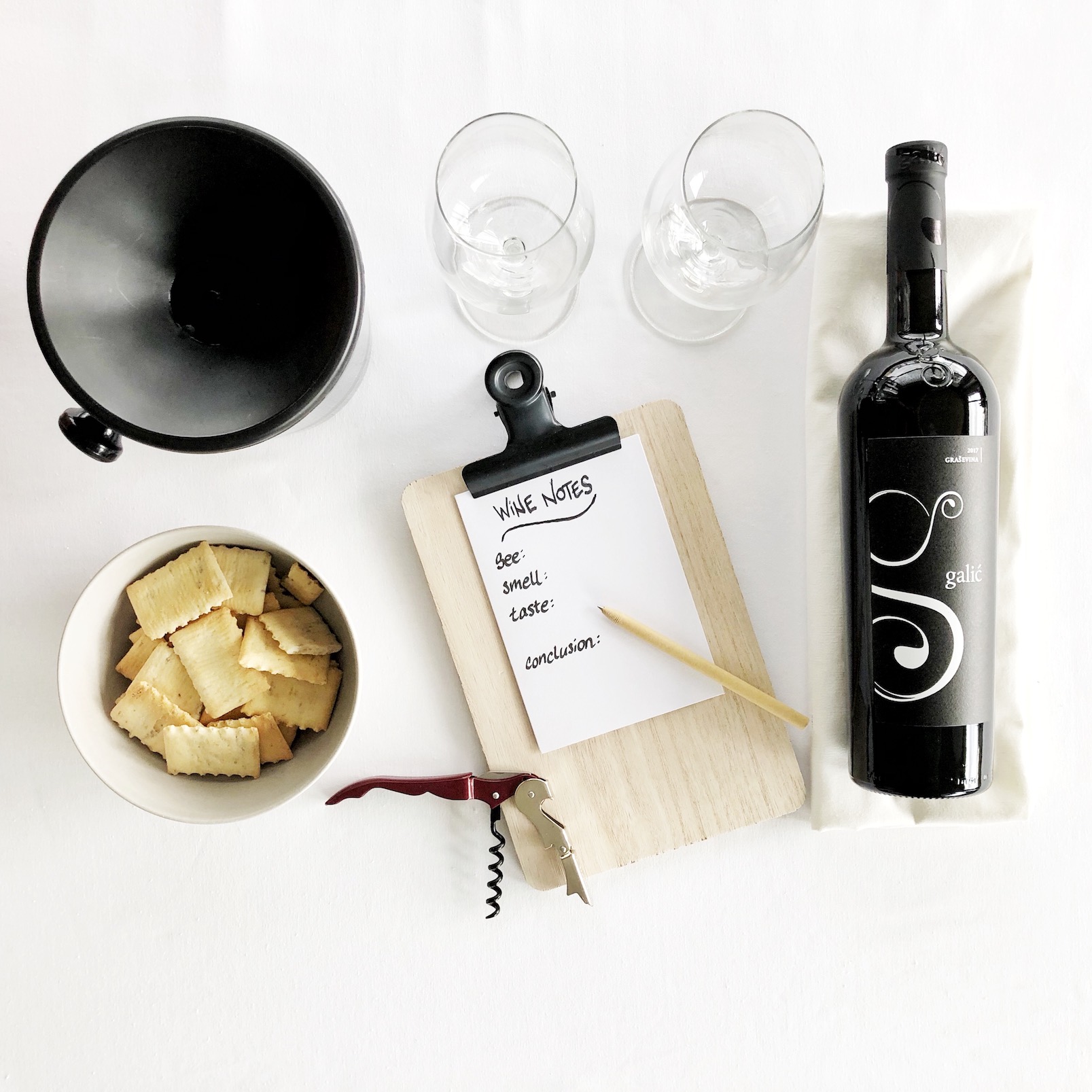 Looking to do something fun and tasty with a pinch of education to do with your team or group of friends?Our wine tasting workshops in different settings might just be the right programme for you. 
5-25 people
choose among 3 different locations
choose the program: 

small: wine tasting workshop and snacks (from €25 p.p.)
medium: wine tasting workshop & buffet dinner (from 45 p.p.)
wine & dine: wine tasting workshop and a 3-course menu served at the table (from €65 pp.)
Xmas Sunday Market Westergasfabriek
Sunday 16 December 2018, 12-18h @ Westerpark, Amsterdam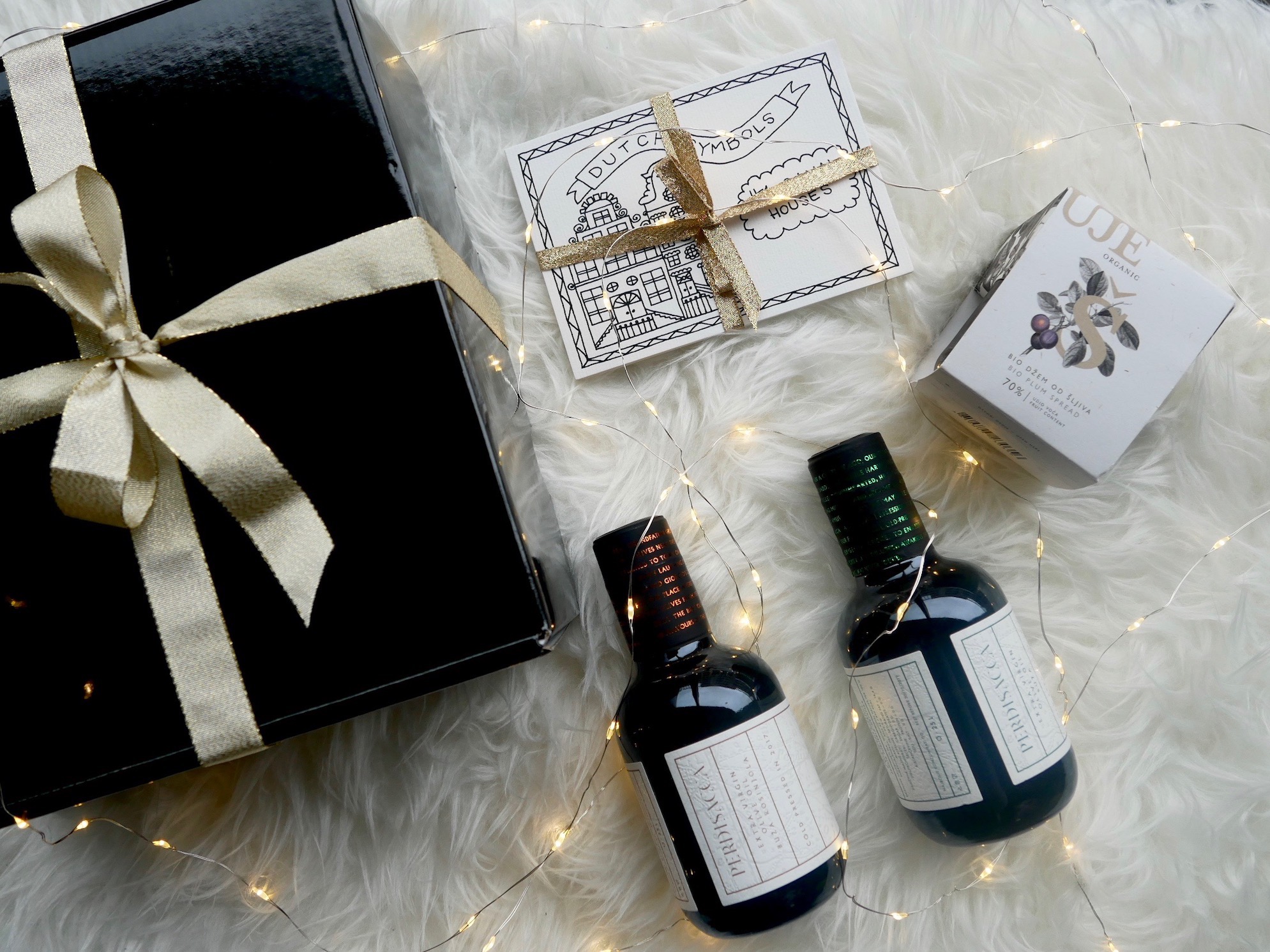 It's that time of the year when you want to get special presents for your loved ones! At the XMAS Sunday Market on December 16th, ThetasteofCroatia.com will prepare for you the most delicious presents of all kinds and sizes. If you are in Amsterdam or around, don't miss this! 
Where: Sunday Market-Westergasfabriek-Amsterdam
When: 12-6pm
Entrance: Free
RECENTLY: 
Wine & Dine by INAT kantine & ThetasteofCroatia.com

Saturday 6 October 2018, 20h 
@ INAT kantine, Amsterdam
Our first wine & dine event is taking place on October 6th, 2018 in the modern, industrial space in Amsterdam North. That evening, you will get the opportunity to be introduced to the best of Croatian wine paired through a rich 4 course menu. We'll pair the wines of famous Croatian winemakers - Kozlovic, Enjingi and Zlatan Otok with the delicious food prepared by INAT kantine. 
Price €60- p.p.
Limited spaces to 28 guests. Minimum needed capacity for the event to take place - 20 guests. 
Nederlandse Wijnfeesten

Saturday 29 & Sunday 30 September 2018, 13 - 19h 
@ Groesbeek
At this 2-days long wine festival, you will be able to taste and buy unique Croatian wines & olive oils carefully selected by Tea and directly purchased from the winemakers. More info about the event: https://www.nederlandsewijnfeesten.nl/nederlandse-wijnfeesten/internationale-wijnmarkt/
Entrance: €12-