Korak Kamenice Sauvignon blanc


Last bottles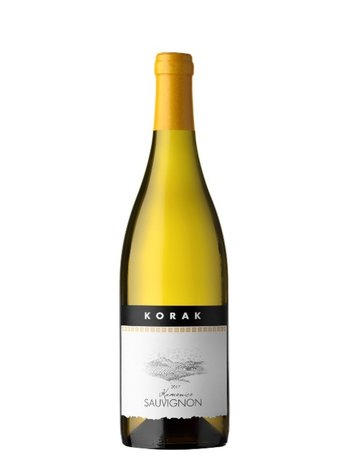 Product description
This wine comes from the hilly region of Plesivica near Zagreb. The region is best known for high quality Croatian wines and sparkling wines made of grape varieties suitable for cooler, wetter regions such as Riesling, Sauvignon Blanc or Pinot Noir. Along its wine road, inhabited with just over 300 people, you'll find 40 wineries, Korak winery being one of the best appraised and known. 
Plesivica is interesting region for its small yet differently positioned hills with different microclimates. For this reason, the winemaker has specifically chosen grapes from the position Kamenice for this complex, premium quality Sauvignon.
The wine is macerated for few days, after which it ferments on it's own lees in big, wooden barrels (3000-4000l). It matures in those barrels on it's lees for about 10 months, before being bottled.
Sauvignon from carefully picked location on Plesivica with the goal of producing complex, premium wine. Pronounced minerality and balanced acidity with satisfying finish. Aromas of nettle, fresh mowed grass and elderflower make this wine a pleasant aperitief of companion to fresh & cold dishes.
In this sauvignon you'll smell the aromas of nettle, freshly mowed grass or the vine flower in blossom. But also, aromas and flavours of asparagus, peas and elderflower. Nicely pronounced yet balanced acidity & minerality with satisfying lasting finish. 
Serve chilled at 10-12 C.
Pair with seafood, fish, fresh salads and vegetables, goat cheese or enjoy on it's own.

Product specifications
Article number

WKOR0004

SKU

WKOR0004

EAN

3859892030230