Coral wine Rosé










Sold out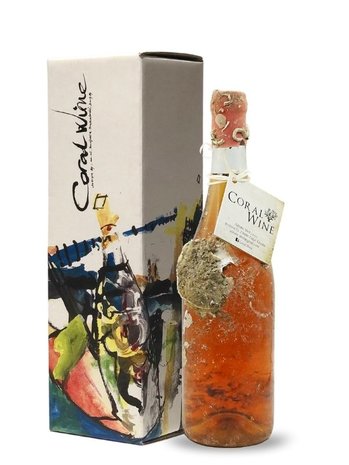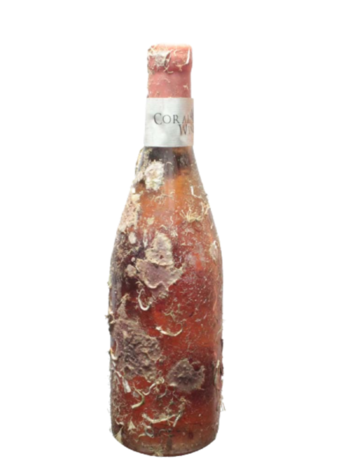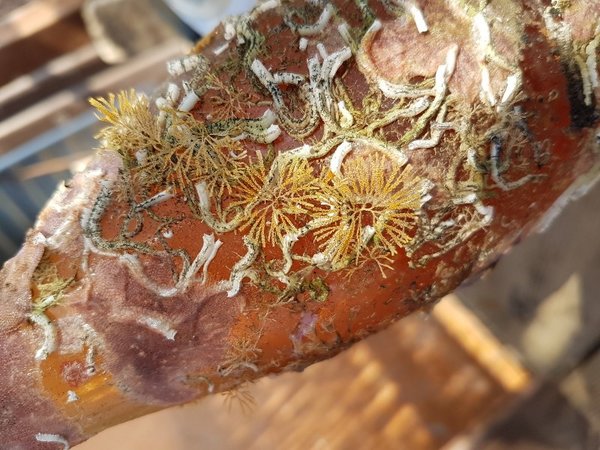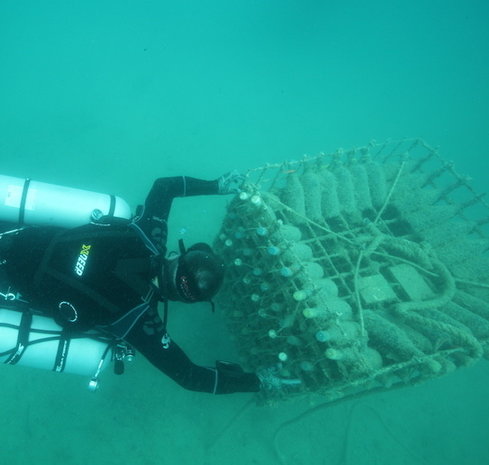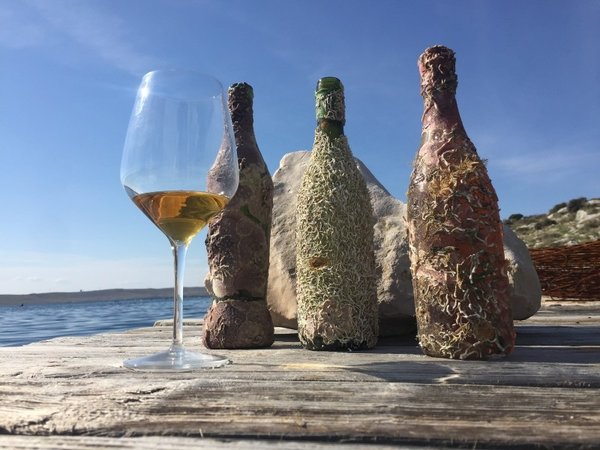 Product description
Not an everyday rosé. This is a real gourmet wine with profound complexity and maturity. Made by Slovenian biodynamic wine producer Kabaj in not an ordinary rosé making way. This rosé made of merlot, aged in wooden barrels for 2 years before being put for another 12 months in the underwater cellar in the Adriatic Sea. 
This wine is ripe yet full of complex aromas and long after taste. Best to pair it with some lighter food or seafood, but also good just as a serious glass of wine. 
The Coral Wine Croatia project exists for 8 years and produces ±15 000 bottles/year. It's the first and only underwater wine cellar to age wine from different countries in the EU.
The constant temperature, the water pressure and the lack of oxygen influence the wine aromas and its structure. Ageing in the sea accelerates the ageing of the wine, particularly softening it's tannins and giving it rounded, complex aromas, different than when aged in the conventional wine cellar.
Wines aged in the sea, do not taste like sea and are not salty. ;) 
Packaging: 
This wine comes packed in the original Coral Wine cardboard giftbox in which it stays fixed in place. Alternatively, you can choose for the Coral Wine wooden wine box with the glass front.
Choose your variant from the drop down menu on the product page. 
Product specifications
Article number

n/a

SKU

n/a

EAN

n/a
Reviews
Posted by: Annemiek Groot on 1 December 2021

Deze was geweldig! Echt geweldig. Jammer dat hij uitverkocht js.

Posted by: Sasa on 20 December 2019

I never drink Rose but this is a different dimension! In one word amazing!

Posted by: John on 5 December 2019

Rose is just for women? Nope, I'd say this wine shows depth, character and multilayers of aromas which will wow you over dinner or a cheese plate. So neat that it is aged under the Adriatic Sea!

Posted by: Tamara on 4 December 2019

Heerlijk, heerlijk en nog eens heerlijk!

Posted by: Tamara on 4 December 2019

Heerlijk, heerlijk en nog eens heerlijk!
Create your own review